Destinations
Zimbabwe safari trips
Your journey to Zimbabwe will provide you with remarkable encounters with both people and wildlife.
The cities are vibrant and the parks and reserves take you off-the-beaten-track to discover rugged wilderness.

Currency
USD, EUR, BWP, GBP, ZAR
Language
English, Shona, Ndebele

Zimbabwe highlights
Your journey to Zimbabwe will provide you with remarkable encounters with both people and wildlife alike. The cities are vibrant with history and development, building on their heritage and thriving with modern influences. The parks and reserves take you off-the-beaten-track and offer the chance to discover the charm of the rugged African wilderness.
The People
Zimbabwe holds incredible wealth in the history and culture of it's people. The Mbende Dancing Troupe are a UNESCO Intangible Human World Heritage Site, tours to meet and learn about their dancing traditions give great insight into the culture and history of the country. Visiting ruins of those Zimbabweans of the past as well as touring the local towns and villages are perfect for those visitors looking to connect with the history of Zimbabwe.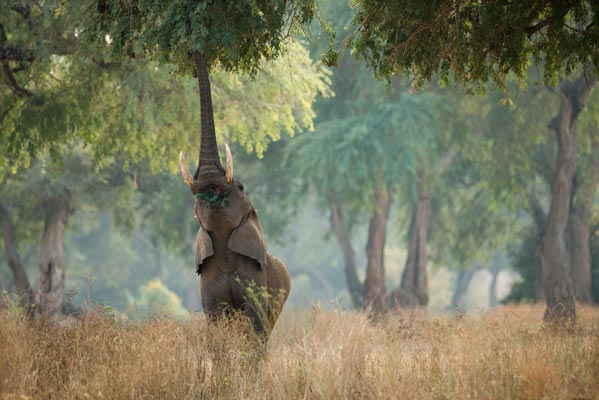 Mana Pools
Mana Pools has become famous for those travellers looking to push the limits through encountering big game on foot. With the right guides the elephant, wild dogs and other big game are to be viewed on foot providing incredible photographic opportunities and serious adventure bragging rights to those who dare to experience this once in a lifetime safari.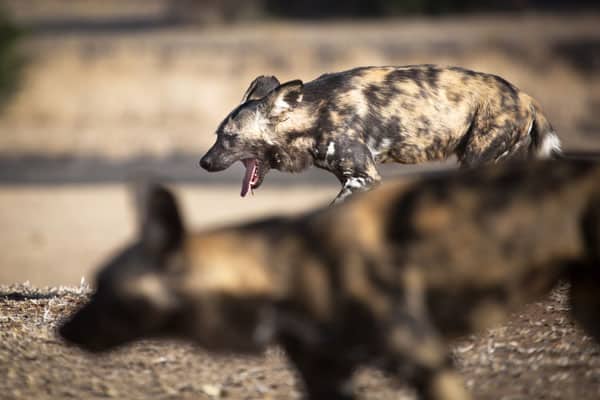 Hwange National Park
Zimbabwe's flagship game reserve is located conveniently close to Victoria Falls. Home to one of the world's largest elephant populations, 4 of the Big 5 as well as a variety of other incredible wildlife including wild dogs. With this array of wildlife you are bound to experience an unforgettable safari at Hwange National Park.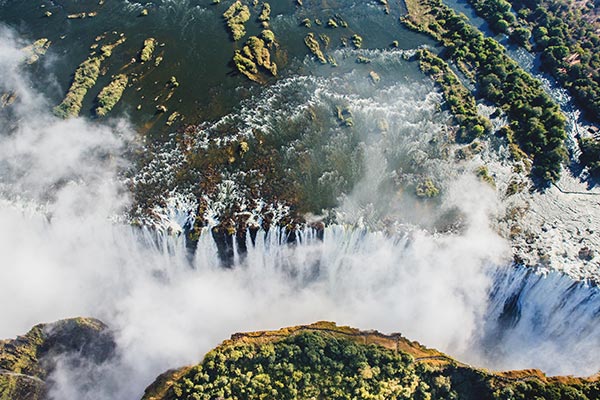 Victoria Falls
Zimbabwe is one of two options for viewing the famous Victoria Falls (Zambia being the other). Zimbabwe offers you the best views of Victoria Falls on foot from the Western banks of the Zambezi river, with plenty of adrenaline-fueled activities to enjoy in the area.
What type of wildlife will we see?
Zimbabwe is a great destination for Big 5 safaris. Elephant, lion and buffalo are seen on a regular basis, while rhino and leopard are present but rarely encountered. Hwange and Mana Pools offer a great diversity of wildlife, with great opportunities for spotting big game animals. Giraffe, zebra and wildebeest are also frequently spotted in the savannah plains. Look out for special sightings of the brown hyena, bat-eared fox and sable antelope.
When is the best time to go to Zimbabwe?
Zimbabwe can be visited throughout the year, as it boasts a moderate climate. The best game viewing is experienced during the dry season between May and October.
When is high season in Zimbabwe?
Although a lot of visitors can be expected at Victoria Falls between July and October, Zimbabwe's parks and reserves rarely experience crowding.
When is low season in Zimbabwe?
There are limited visitors to Zimbabwe during the wet season between November and April. At this time the parks are green and the vegetation is dense, providing you with a more exclusive safari experience.
When is Zimbabwe's best weather?
You can expect the best weather during the months of April, May and September, when temperatures are moderate and afternoon showers rarely interfere with game viewing.