Experiences
Wildlife Conservation Safaris in Africa
Photo credit | Samara Private Game Reserve
Become an active participant in protecting Africa's wildlife
A wildlife conservation safari in Africa invites you to become an active participant in protecting the continent's critically endangered animals. From a hands-on rhino notching experience to documenting the behavior of wild dogs on foot, there are a multitude of ways to get involved and give back during your safari. 
A truly meaningful and impactful experience, a conservation safari opens your eyes to the impact your holiday can have on the lives of the people and wildlife of your chosen destination. Join professionals on the ground to understand the bigger picture of conservation and gain insight into how lodges and local communities work together behind the scenes to safeguard the continents's rare and exotic wildlife.
Dedicated to responsible travel, our team of experts have crafted a set of pioneering wildlife conservation safaris that place you in the heart of the action. Depending on which experience you are interested in, our dedicated team will craft a one-of-a-kind conservation safari for you using our carefully selected suppliers to help you leave a positive legacy in Africa.
Top recommended wildlife conservation experiences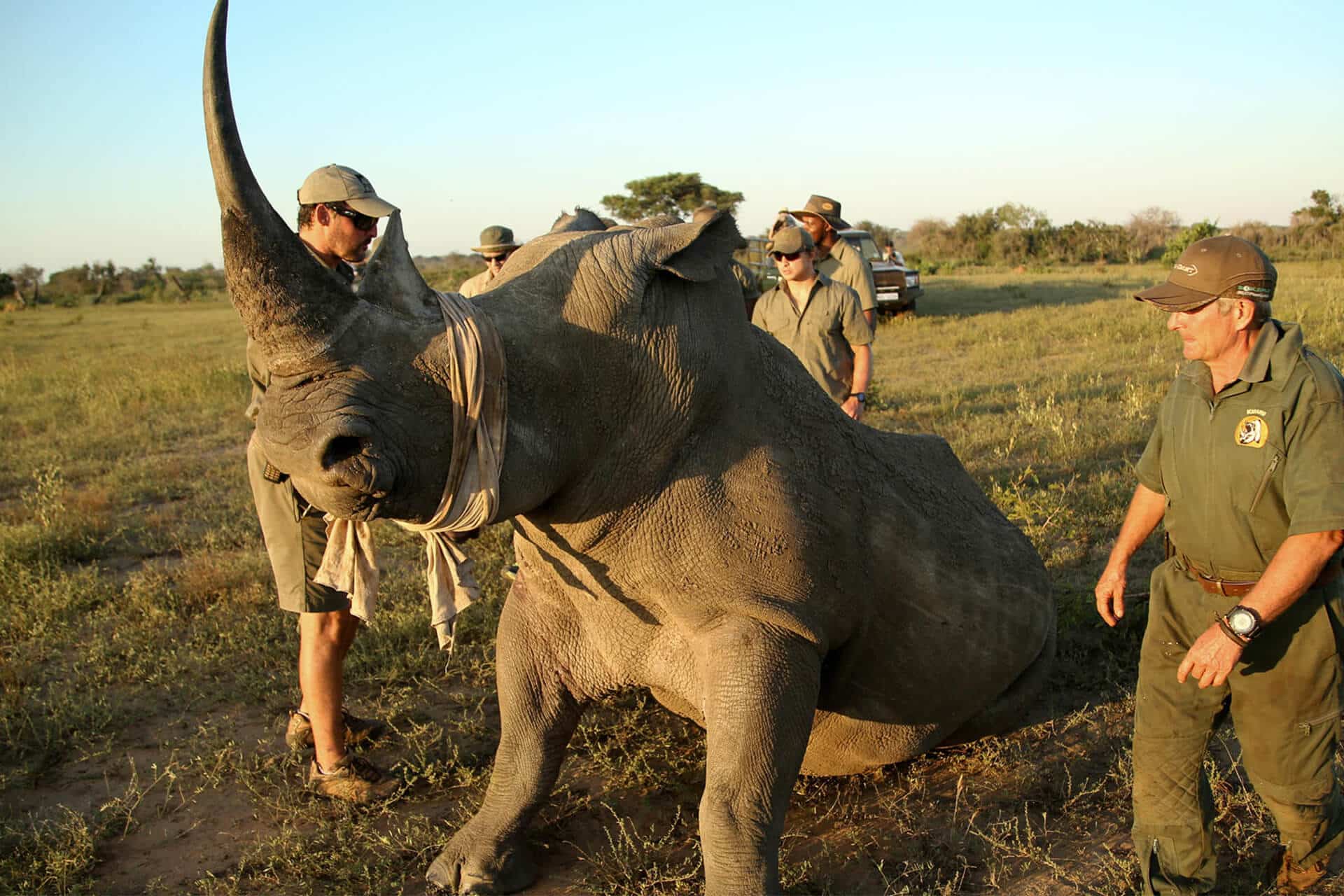 Rhino Conservation – Phinda Private Game Reserve, South Africa
Get up close and personal with the endangered rhino at Phinda Private Game Reserve while assisting in vital conservation tasks alongside the reserve's expert veterinary team. Depending on which research activity is available at your time of travel, you will have the opportunity to either assist in rhino notching or rhino dehorning – both integral tasks to ensure the longevity of this rare species.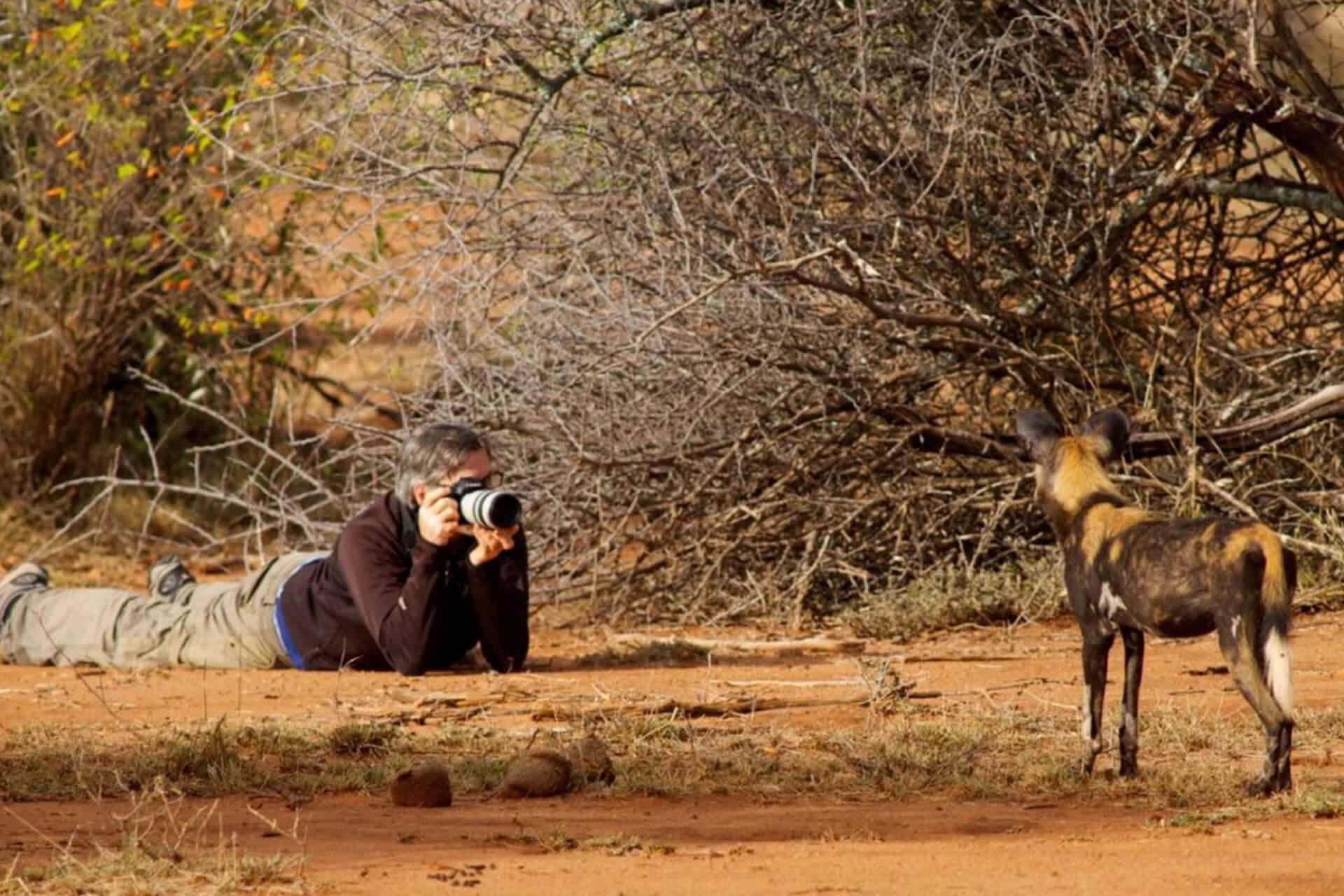 Wild Dog Research– Laikipia, Kenya
For the adventurous traveler, you can track and monitor Africa's elusive and endangered wild dog on a 3 day tracking expedition deep into the Laikipia wilderness. This unique mobile safari experience with Laikipia Wilderness Camps is led by specialist guide, Steve Carey and includes assisting in collecting data from wild dog sightings for the Laikipia Predator Project.  
See our 7 day African Wild Dog Safari.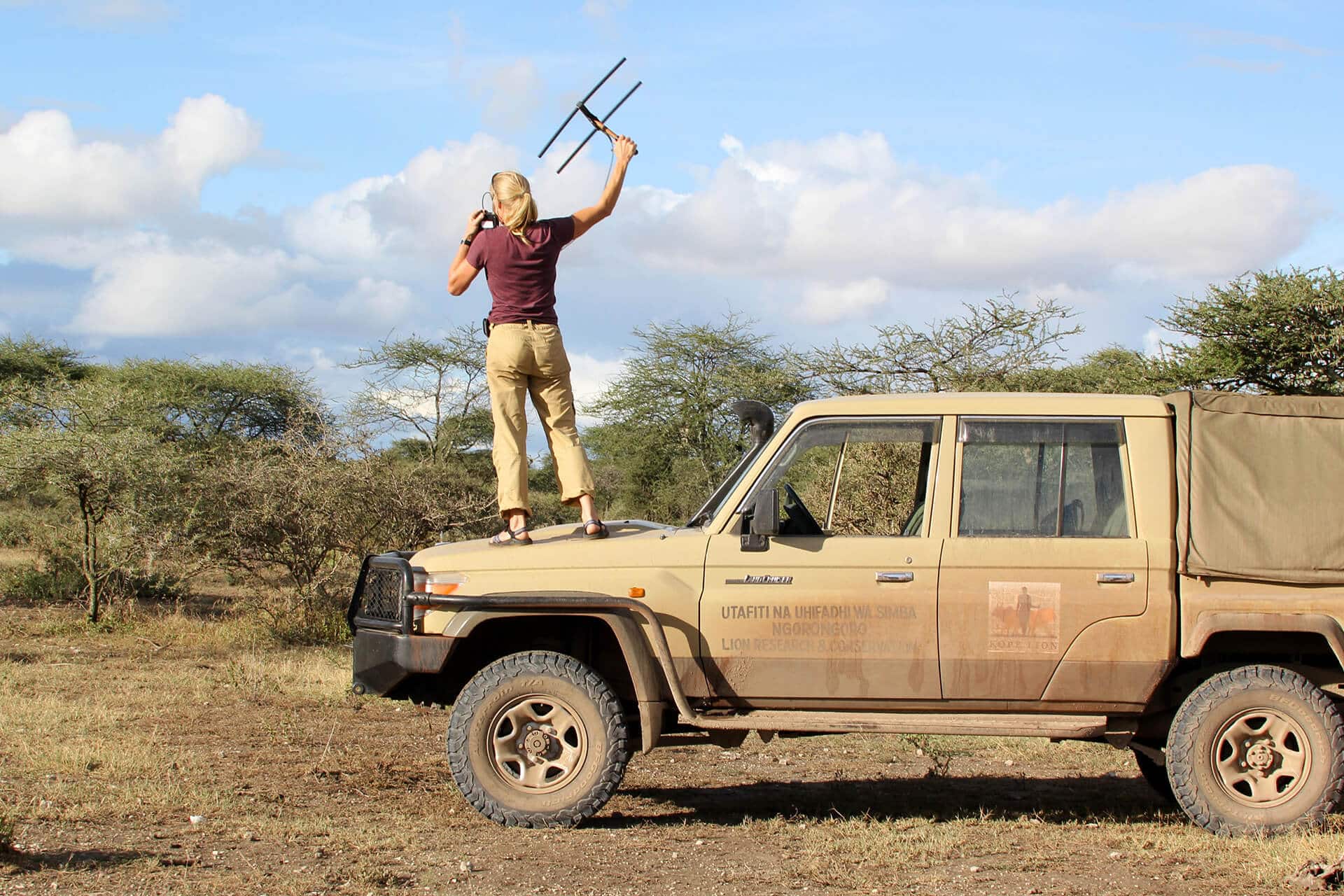 Lion Conservation – Ngorongoro Crater, Tanzania
If you're staying at andBeyond Ngorongoro Crater Lodge, join the KopeLion team on a half day excursion to discover how they are working to reconnect the divided Ngorongoro Crater and Serengeti lion sub-population in order to ensure their long-term survival. The experience includes monitoring the Panthera camera traps alongside a KopeLion researcher and meeting a KopeLion 'Ilchokuti' (lion guardians) who will talk about his work that entails both working with the local communities, and protecting lions.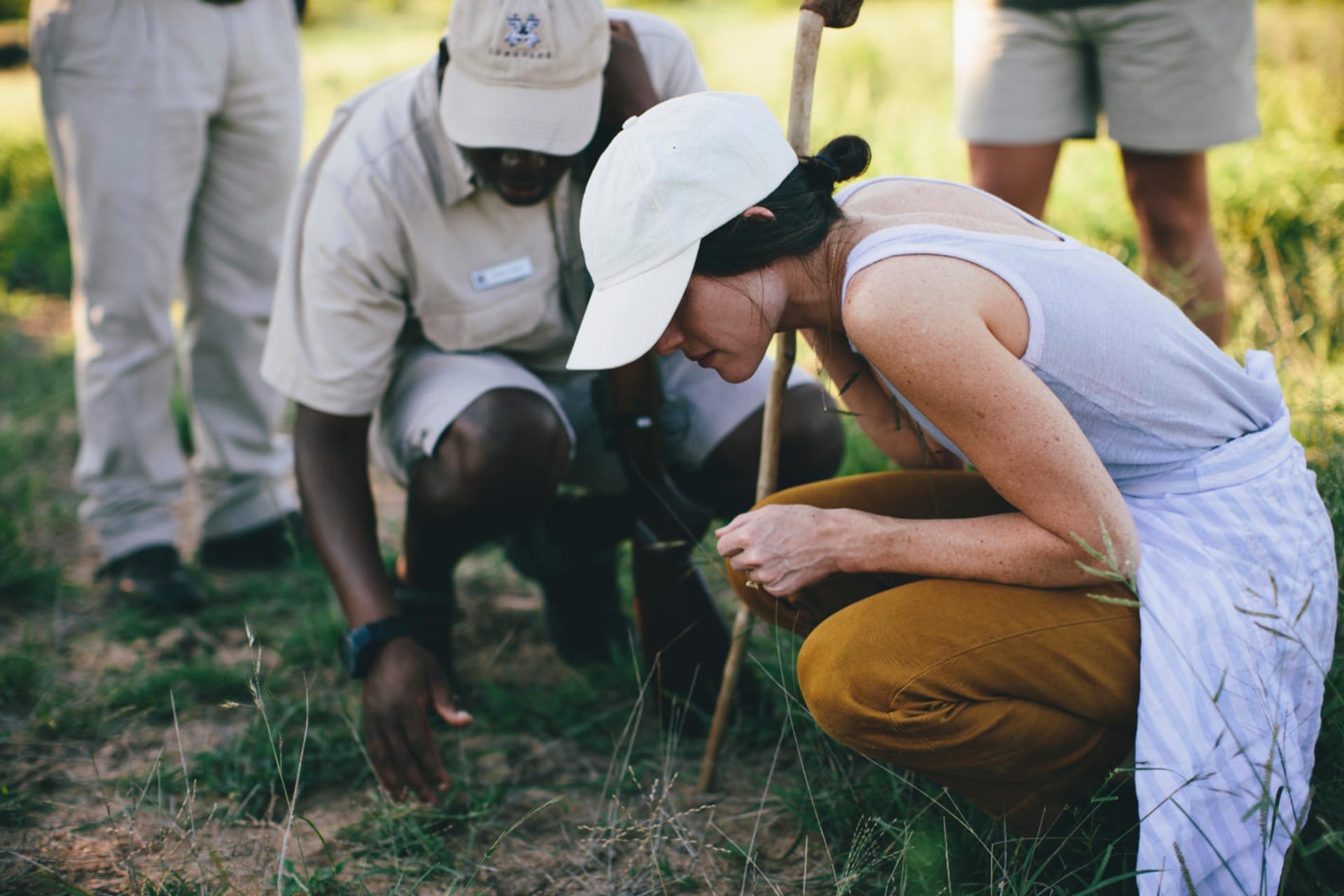 Track Wildlife with the Tracker Academy – South Africa
Learn to track some of South Africa's most unique wildlife alongside the students of the Tracker Academy at Tswalu Kalahari, Londolozi Private Game Reserve and Samara Private Game Reserve. The Tracker Academy is a non-profit organization that trains trackers for wildlife protection by offering a formal qualification to youth from disadvantaged backgrounds in South Africa. The experience includes visiting the Tracker Academy as they practice their tracking and conservation skills on the reserve.  
See our 12 day Conservation safari in Collaboration with the Tracker Academy
Predator Management – Marataba Private Game Reserve, South Africa
Marataba encourages guests to actively participate in some of South Africa's pioneering conservation projects while on safari. Their predator management programme plays a vital role in maintaining healthy demographics amongst the reserve's predator populations. The experience consists of joining the camp's monitoring team and tracking collared cheetah using the telemetry kit, walking into the sighting, assessing the animal's behaviour and reporting back to the reserve's conservation team.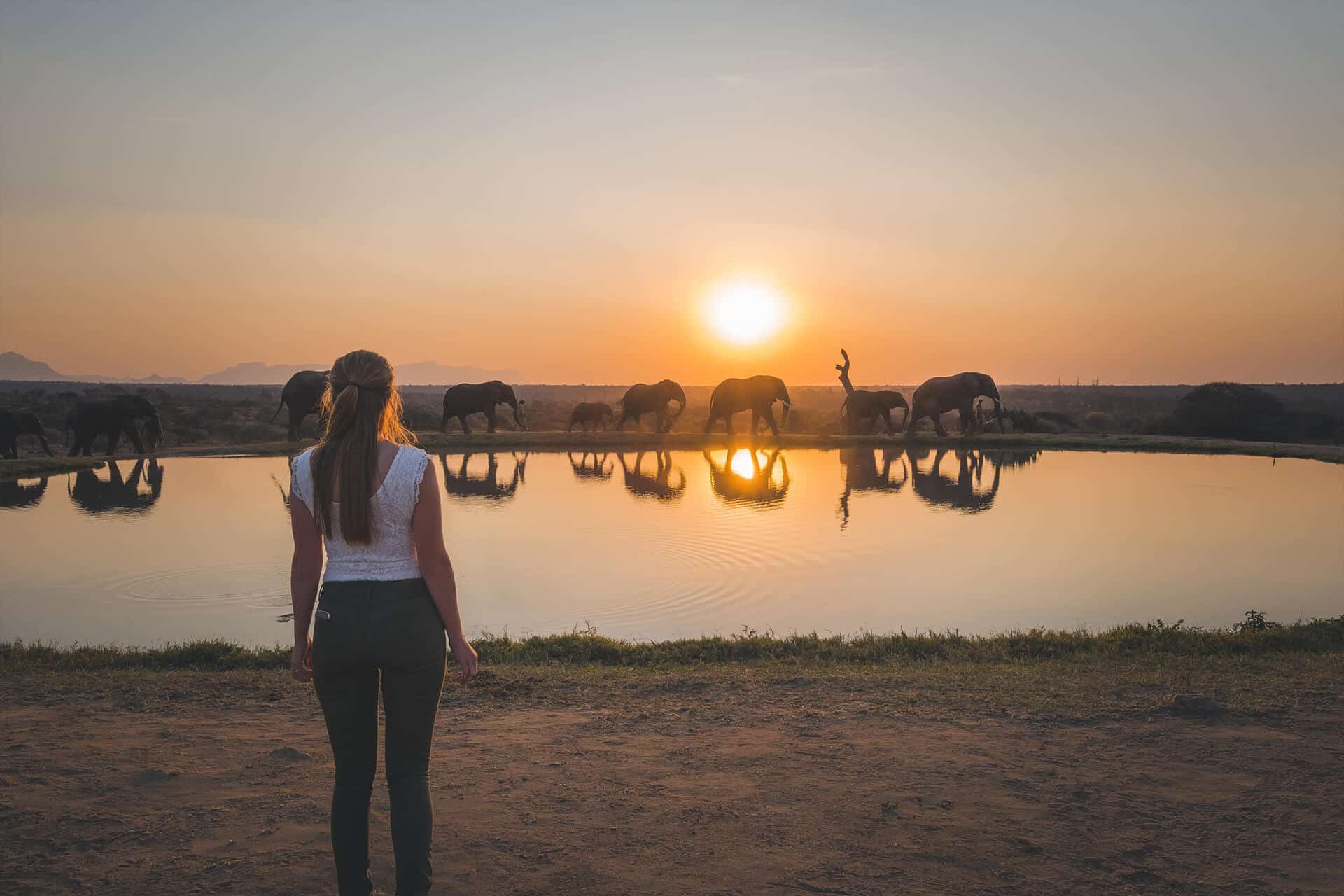 Elephants Experience – Jabulani Safari, South Africa
Jabulani Safari in South Africa has paved the way for caring for orphaned elephants and has successfully integrated orphans into the Jabulani herd for over 20 years. The expert-led Jabulani Elephant experience gives guests unique insight into the herd and their carers by tracking elephants on foot and actively partaking in research and observation tasks. Your stay at Jabulani will play a vital role in contributing towards the herd's future. 
See our 13 day Elephant Conservation Safari.
Luxury Wildlife Conservation Trips
Wildlife Conservation Safari Inspiration
Contact us, we are here every step of the way
See something you like? The luxury safaris showcased on our website are just a taste of what your unique African experience could look like. Tell us what you liked and we will craft a one-of-a-kind luxury safari, just for you!