Experiences
Luxury Gorilla Trekking Safaris in Africa
Roam with Africa's endangered mountain gorillas
An entirely different spin on an African safari, gorilla trekking safaris invite you to come face-to-face with Africa's majestic giants as they eat, play and groom in their natural habitat. With approximately 1000 mountain gorillas left in the world, this is a once-in-a-lifetime wildlife experience that will leave you humbled as you gain an intimate glimpse into their family lives. 
This bucket list worthy experience doesn't come without a few challenges, which is why booking through a trusted travel partner is so important. From securing permits and expert local guides to seamless travel logistics in remote locations – our team of LuxVenture® Designers have you covered. 
Planning a gorilla trekking safari with Ker & Downey® Africa will ensure that every detail is taken care of while simultaneously contributing to the conservation and protection of these endangered primates.
Gorilla trekking takes place in a small handful of off-the-beaten-track locations in the Albertine Rift montane forests that flourish across the border of six East African countries. The Mountain Gorillas inhabit the damp and dark forests of Volcanoes National Park in Rwanda, Bwindi Impenetrable Forest and Mgahinga Gorilla National Park in Uganda and Virunga National Park in the eastern Democratic Republic of Congo.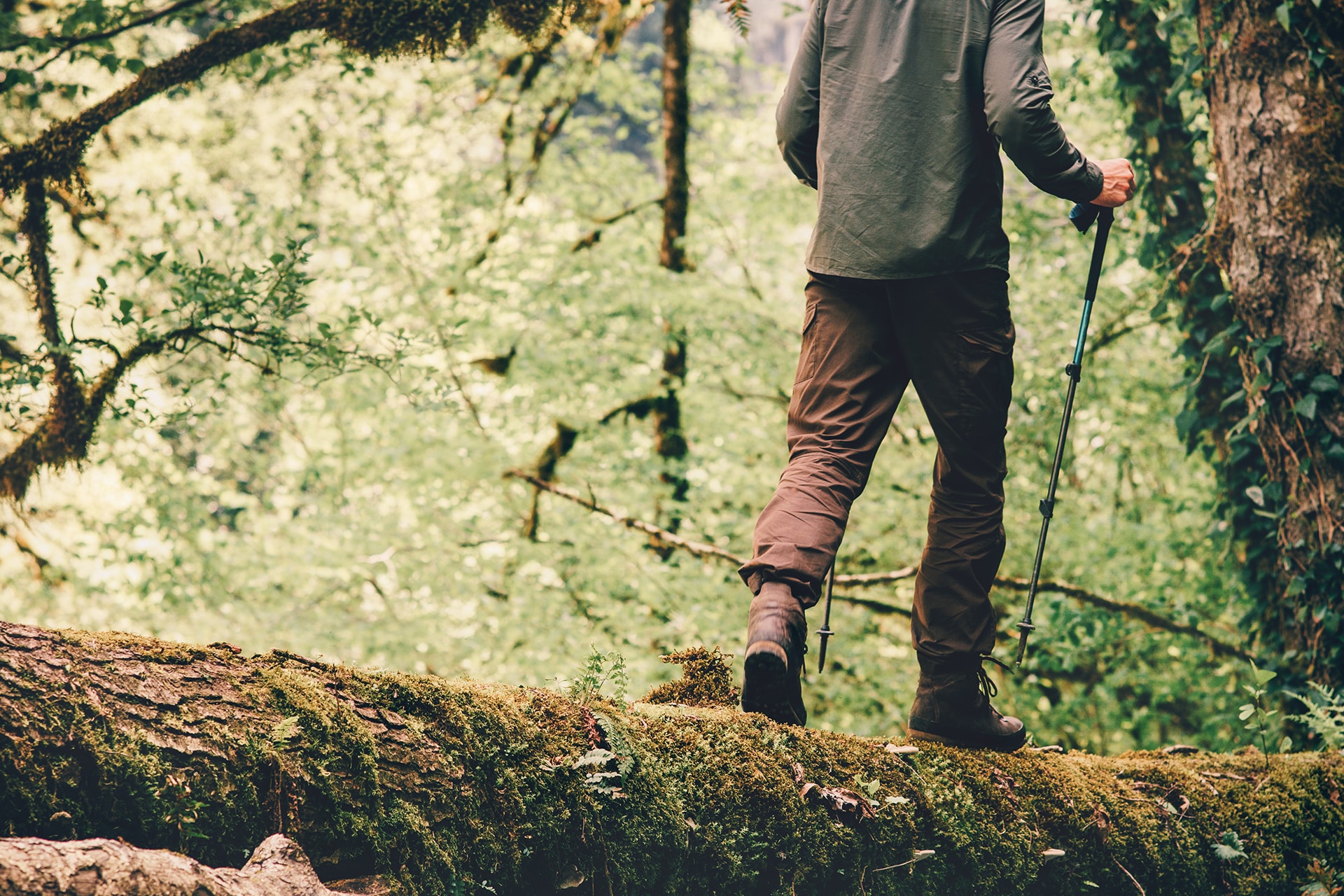 Rwanda
Rwanda's Gorilla trekking is a unique and impactful experience, with both Mountain Gorillas and Chimpanzees resident to Volcanoes National Park allowing you to be able to encounter 2 of the Great Apes in one trip. Due to the slightly easier navigated landscape compared to Uganda, treks to find one of the ten gorilla groups appeal to a wider age and fitness range. The Mountain Gorillas remain one of the biggest attractions in Rwanda. While they are an endangered species, the population of these gentle giants is gradually rising thanks to sustained conservation efforts in the area. With only 80 permits issued each day, be sure to book your visit well in advance to avoid disappointment.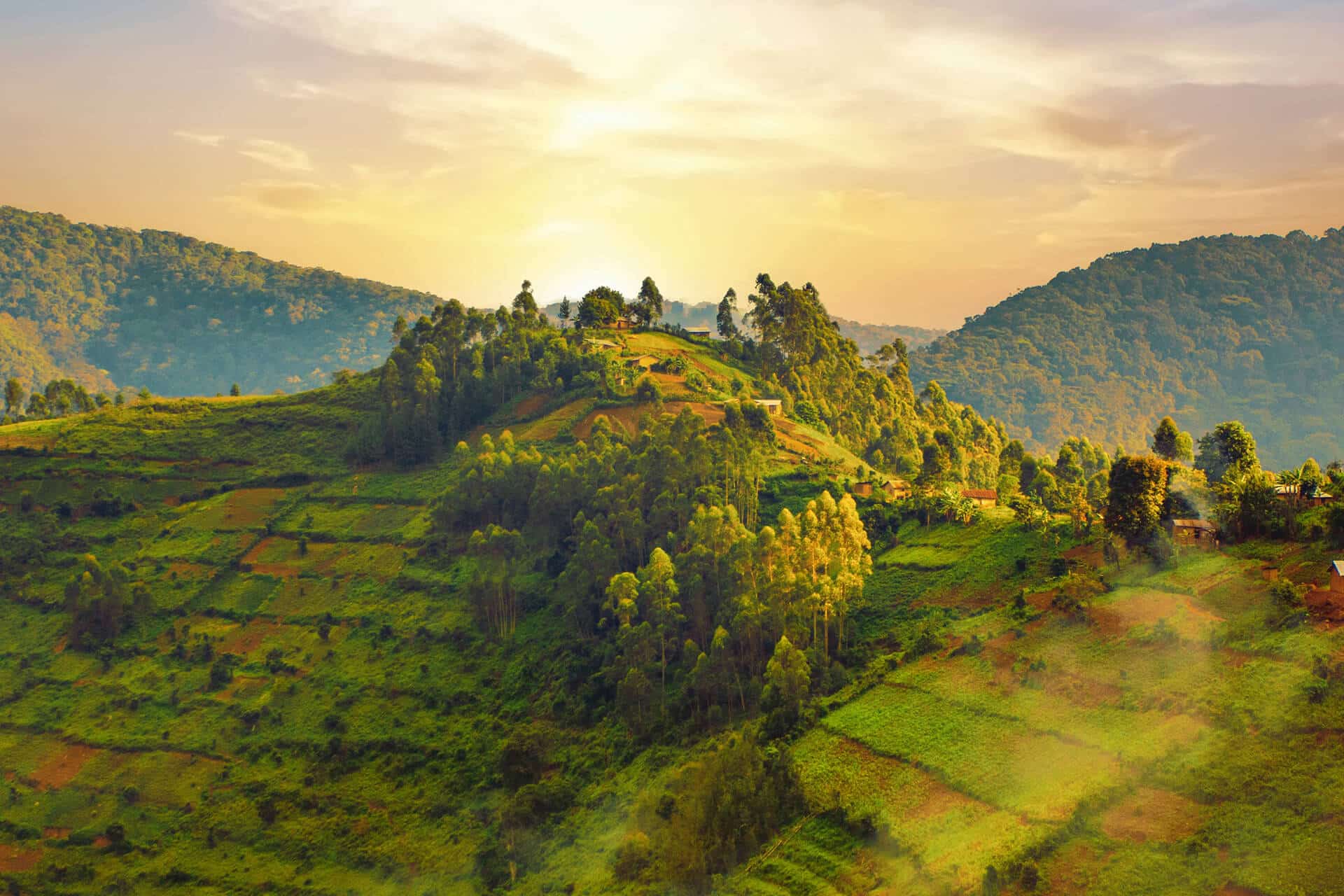 Uganda
Lying on the edge of the Rift Valley, Bwindi Impenetrable Forest National Park is home to more than half of the remaining mountain gorillas found within the Virunga transboundary in Uganda. A gorilla trekking destination for the adventurous and fit, this challenging hike involves steep climbs and can range between 3 to 9 hours. However, the reward is worth work as the incredible valleys of Bwindi create the perfect backdrop to your gorilla encounter. Along your way you could see other primate species, a variety of birds and possibly other rare mammals, including buffalo, giant forest hog and the rare forest elephant on foot! Only 88 permits are issued each day, and booking early is essential, especially if you want to visit in the high season (June-August).
Although trekking mountain gorillas can be conducted all year round, the majority of tourists prefer to travel in the dry seasons from June – September as well as from December – February due to the somewhat damp seasons experienced by the national parks. 
Luxury Gorilla Trekking Safari Trips
Gorilla Trekking Safari Inspiration
Contact us, we are here every step of the way
See something you like? The luxury safaris showcased on our website are just a taste of what your unique African experience could look like. Tell us what you liked and we will craft a one-of-a-kind luxury safari, just for you!