Destinations
Zambia safari trips
Zambia offers up some of the best game viewing in Africa, which, combined with the remote and rugged
landscapes of the National Parks provides an experience unlike any other destination.

Currency
ZK (Zambian Kwacha)

Zambia highlights
Zambia is Africa's untamed child: a place for those searching for the truly wild. Over 30 percent of the country is dedicated to some of the world's largest and most diverse national parks where mighty rivers are a magnet for animals and bring life to a network of forests and grasslands. Much of the country's appeal lies in its remoteness: a rugged wilderness, far less explored than its busier neighbours. With excellent game viewing, Victoria Falls and Chobe National Park all in close proximity – this is a serious African treasure.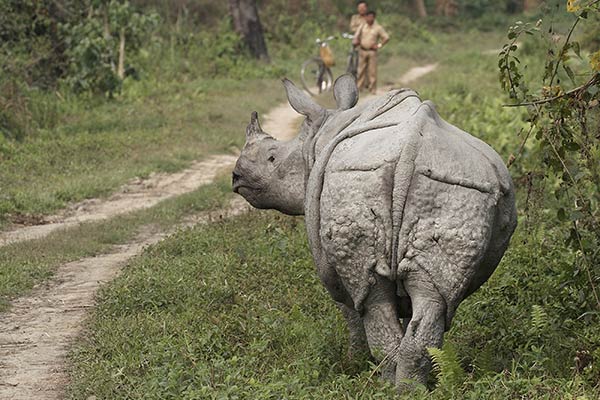 South Luangwa
South Luangwa National Park offers some of Africa's best safari experiences. The Luangwa River carves its way through the heart of the region and supports some of the greatest concentrations of wildlife on the continent. The 'home of the walking safari', South Luangwa is also one of the few places where you can enjoy night drives.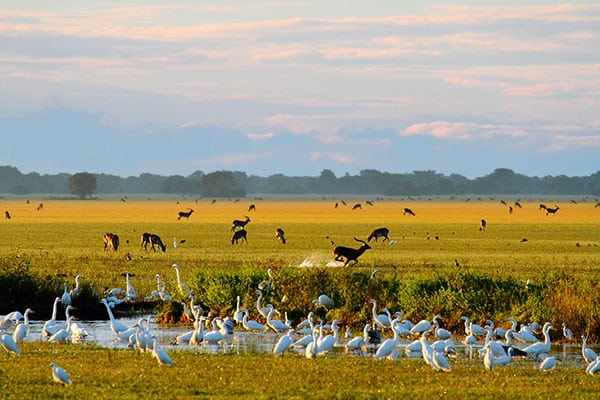 Bangweulu Wetlands
Bangweulu is the place where the water meets the sky. Remote and isolated with life everywhere you look, the wetlands are fed by 17 different rivers. Seasonal flooding between November and March hides the region's prolific bounty of wildlife from the world and makes them very difficult to access. And an attractive prospect for the would-be adventurer.
Victoria Falls
The Victoria Falls offers a truly awe-inspiring experience of the majesty and sheer power of nature. 5577 feet across, the falls are a natural border between Zimbabwe and Zambia and can be enjoyed from multiple vantage points. One thing 'The Smoke that Thunders' won't do is disappoint.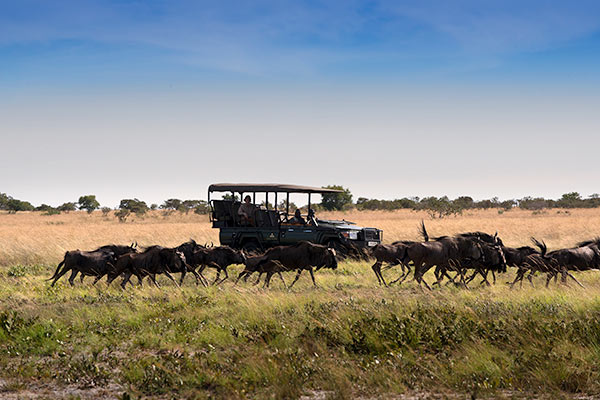 Liuwa Plain National Park
Liuwa Plain National Park is situated in the western reaches of Zambia and has the distinction of having one of the longest established conservation histories throughout the continent.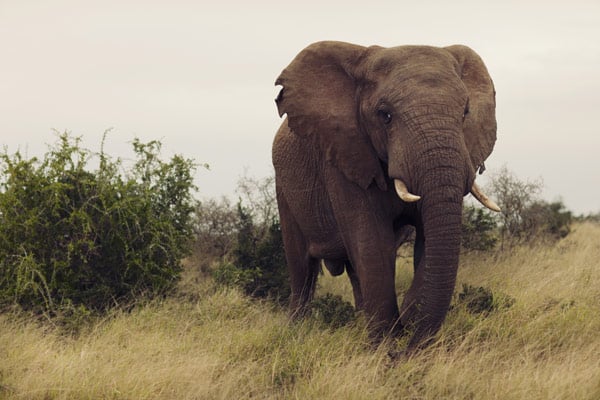 Kafue National Park
Kafue National Park is a hotbed of Predator – prey encounters. The sweeping flood plains of Kafue National Park play host to some of the top game viewing available on the wildlife scene today. Due to the size and varying landscapes of Kafue National Park, your experience is diverse and adventure, high.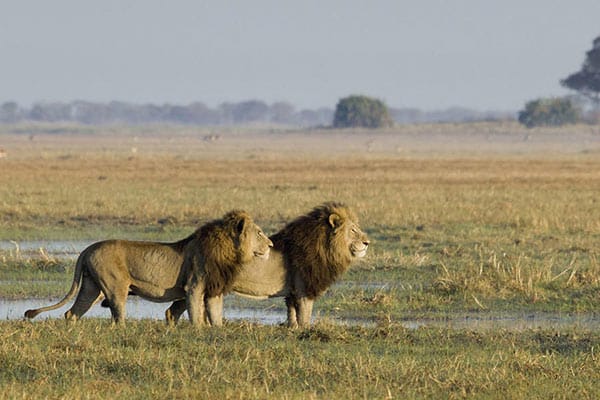 Busanga Plains
Located in the north of one of largest national parks in Africa (Kafue National Park), this vast ancient lake is flooded by heavy seasonal rains. Its remoteness has shielded this stark and remote wilderness from creeping civilisation: a place for you to enjoy wildlife just being wildlife. With limited access during the year, Busanga Plains will feed the adventurer inside you.
What type of wildlife will we see?
With so much diversity on offer, you're all but guaranteed high-profile wildlife sightings in Zambia. The country's national parks are home to an abundance of elephant, wildebeest, buffalo, lion, zebra and various antelope species. It's one of the few places on earth where large herds still roam the plains, stalked by predators of all shapes and sizes. Zambia's rivers and waterways provide life for hippo, crocodile and innumerable birdlife. If you're looking to see rarer animals, the famous South Luangwa is a fantastic leopard hotspot. Or visit North Luangwa to see black rhino and Mosi-oa-Tunya for their white cousins. Day safaris expose you to many of the country's endemic game species including the Kafue lechwe and black lechwe, while you might encounter the shyer porcupine, genet and bushbaby on a night safari.
When is the best time to go to Zambia?
Safaris in Zambia are best experienced between May and October. This is during the dry season, when animals are easier to spot through sparse vegetation as they gather around waterholes and rivers.
When is high season in Zambia?
Although high season is considered to fall between July and October, the parks and reserves will not feel crowded. Victoria Falls has a greater influx of visitors at this time.
When is low season in Zambia?
Your safari experience will appear even more exclusive between November and April, as the parks are generally quieter.
When is Zambia's best weather?
You will experience decent weather conditions in the months of April, May and September. Although there is a chance of light evening rains in April, these will rarely affect your safari experience.