Experiences
Luxury Walking Safaris in Africa
Explore Africa's wilderness on foot
Unlike any other safari activity, walking safaris provide you with the freedom to really explore off the beaten track, without the constraints of roads, and venture into unexplored parts of the African bush. On foot, you immediately become part of the landscape, closer and more intimately entwined with the tapestry of sights, smells, sounds and signals of your wild surroundings. The primary objective of a walking safari is to explore the smaller details of the bush – often missed or overlooked on game drives – at a slower pace, gaining a unique perspective of nature and its perfect rhythm.
Guided walking safaris are often restricted in major national parks, and tend to take place in private concessions and reserves in both East and Southern Africa. Led by professional guides and trackers who use their vast knowledge of the bush and intricately honed senses, an adventure on foot affords you a more intimate, and intense, encounter with wildlife than if you were in a vehicle. It is a primal experience that ignites all the senses, leaving you with a newfound respect for both the big and small inhabitants of the African wilderness.
From short guided walks, to full multi-day treks in some of the most remote and pristine regions on the continent, the team at Ker & Downey® Africa can tailor any safari itinerary to your individual needs, allowing you to experience the wildness of the African bush at its most unbridled, and uninhibited.
Top recommended walking safari destinations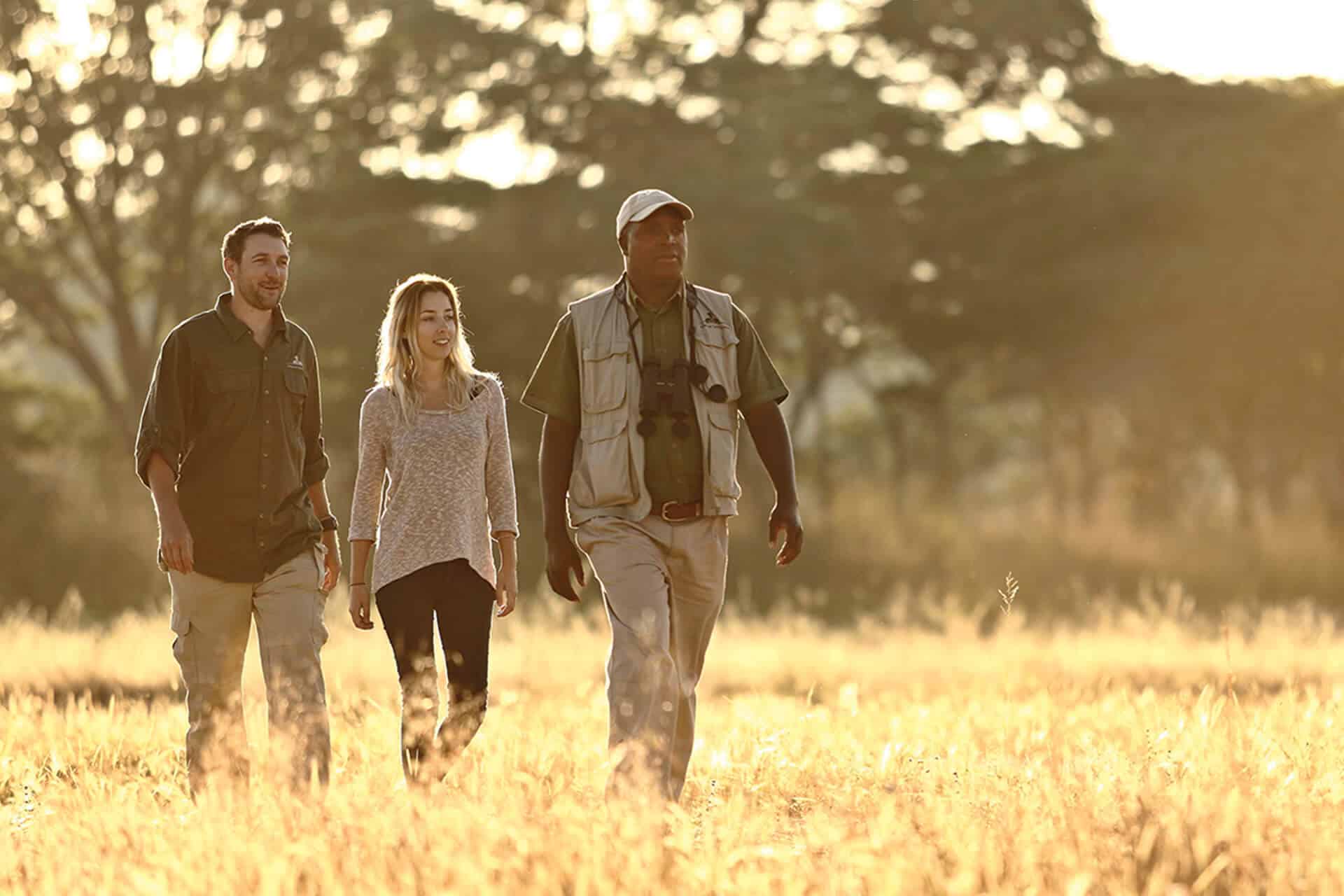 South Luangwa National Park, Zambia
For a taste of some of the continent's best on-foot experiences, you would be hard-pressed to find somewhere better than South Luangwa National Park. Situated in the east, in Zambia's Luangwa River valley, this 9,050 square kilometre pristine wilderness is considered to be the birthplace of walking safaris, which have been drawing safari aficionados to this region since the 1900s. Overlooking the Luangwa River, in one of the most game-rich areas of the park, is Time + Tide Chinzombo – a luxury tented lodge that brings effortless style to the Luangwa Valley, and offers guests intimate and unforgettable encounters with the wild inhabitants of the river and neighbouring plains. It is the ideal base for the discerning safari traveler who wants to experience one of the wildest places on the planet… on foot.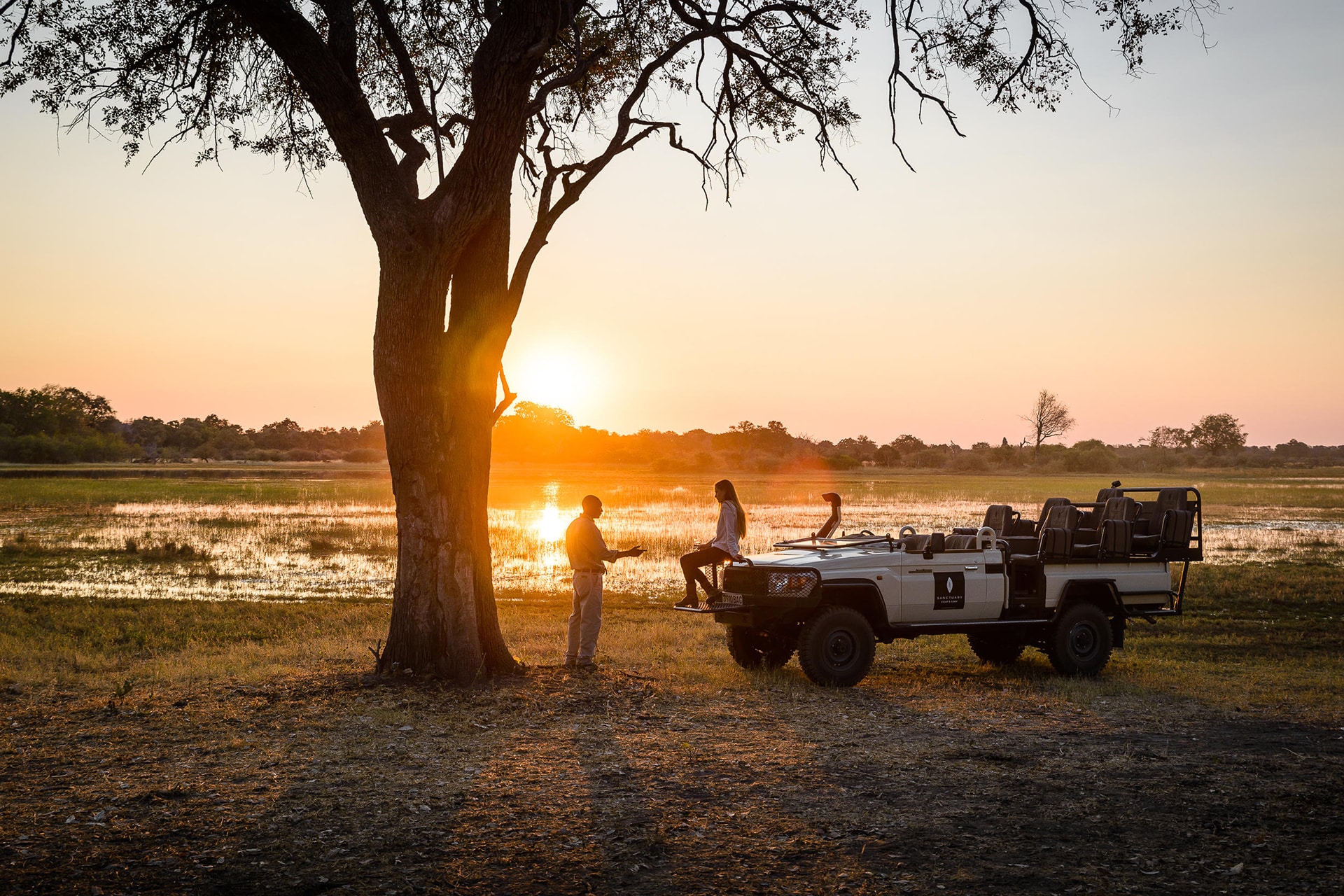 Chief's Island, Botswana
Chief's island covers a massive 1,000km2 of the central Okavango Delta region, in the heart of the Moremi Game Reserve. The region is world-renowned for its abundant population of predators, with its diverse ecosystems and vast floodplains drawing prey game such as impala, wildebeest, giraffe, zebra, buffalo and lechwe. Sanctuary Chief's Camp is a super-luxurious safari lodge made up of twelve bush pavilions with private decks overlooking the seasonal Piajio Channel. During the flood season, guests can explore the abundant waterways by mokoro in search of game, or take to the inland wilderness on foot. Embarking on a walking safari from here is a thrilling experience, with local guides leading the way completely unarmed, depending solely on their intuition and in-depth knowledge of the bush and its inhabitants.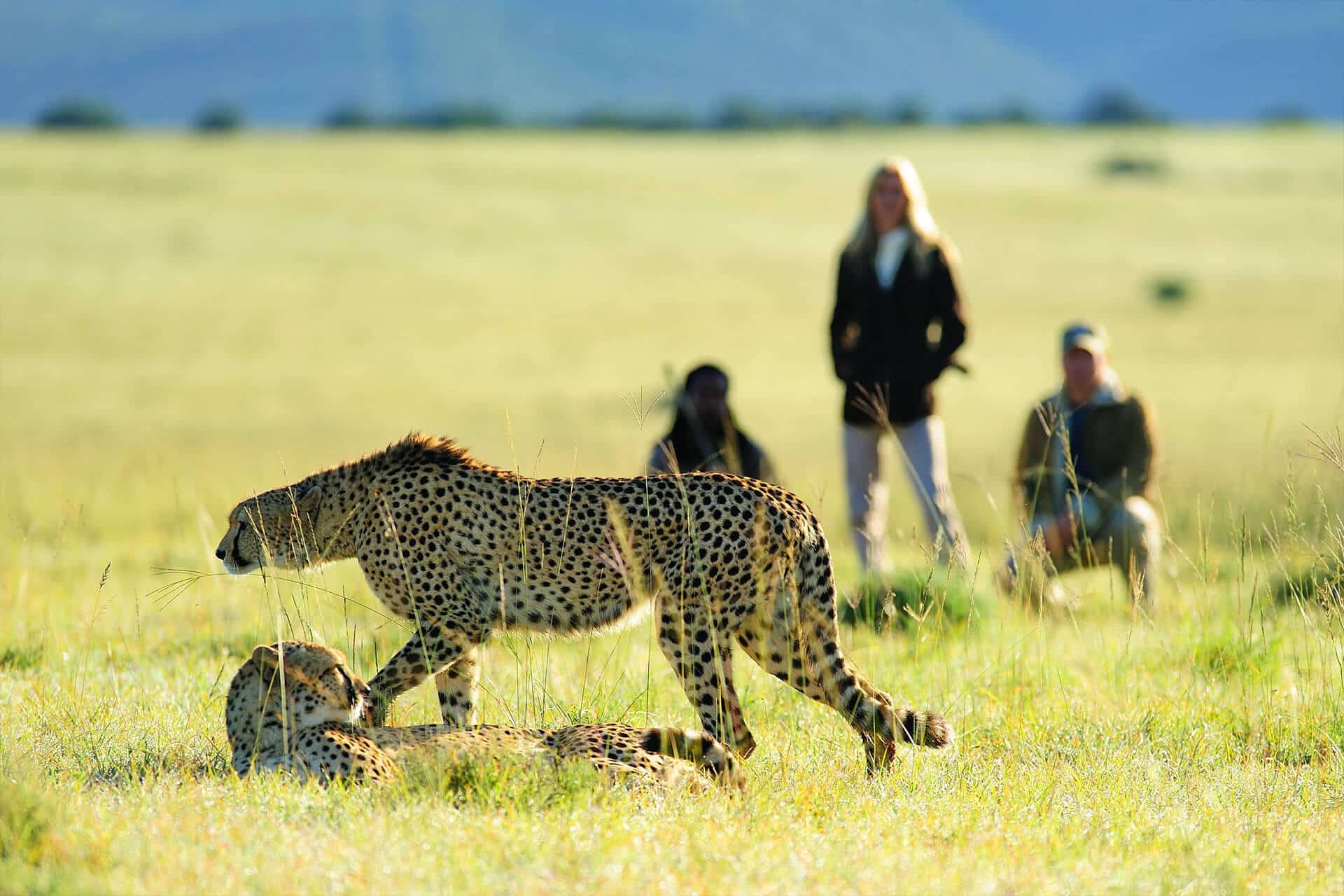 Shamwari Private Game Reserve, South Africa
South Africa's world famous Shamwari Private Game Reserve is a diverse wilderness, home to five of the country's eight major biomes which makes it a bushveld wonderland for an array of plant and animal species. For a truly adventurous 'back-to-nature' walking experience, led by Shamwari's professional guides, a stay at the Explorer Camp is a must. This unique tented camp exudes a true explorer ambiance and focuses primarily on bush walks. Set on a plateau amongst Shamwari's only basalt and granite extrusions, this breath-taking setting is the ideal place to get a true perspective of the diverse flora and fauna indigenous to this incredible region.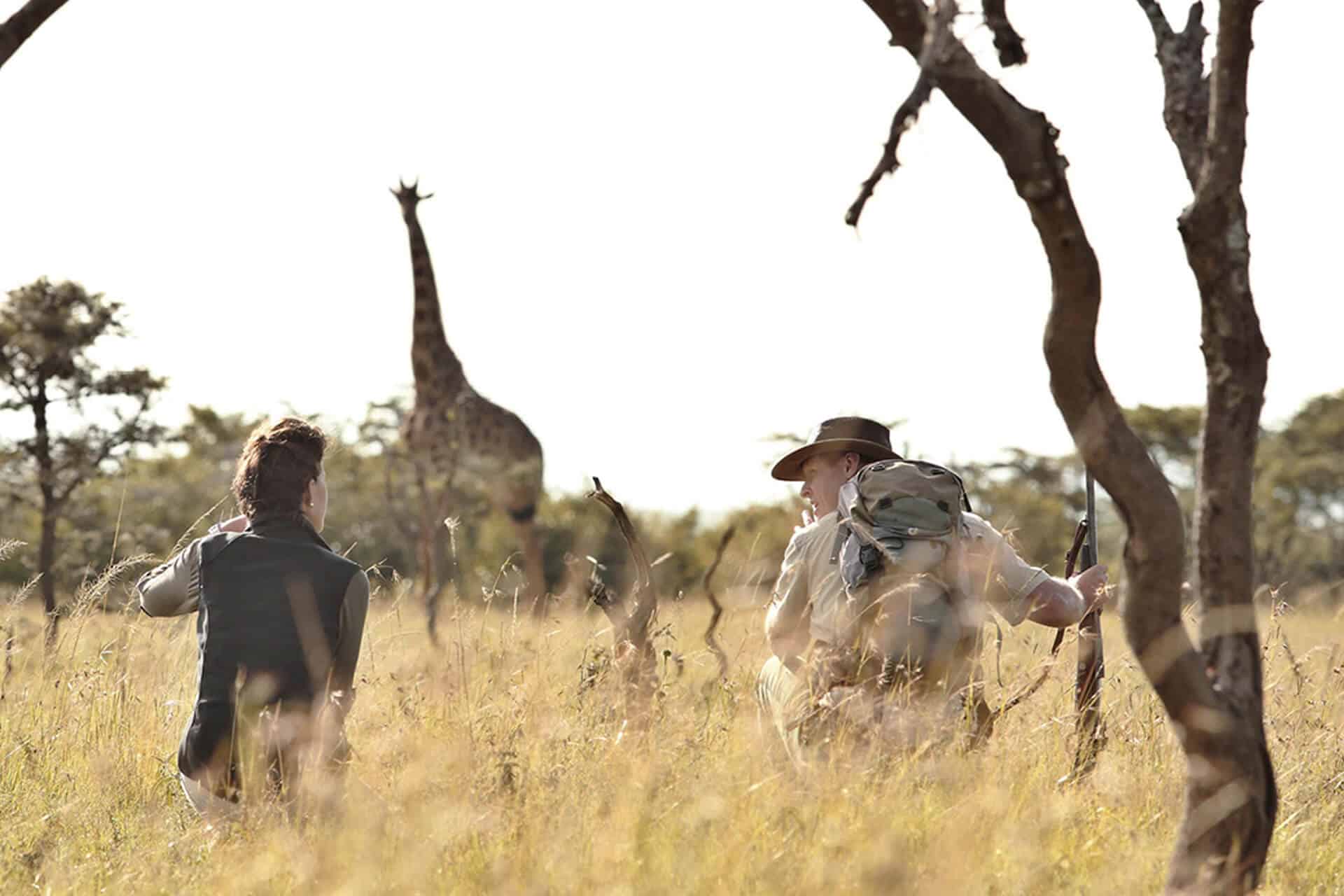 Naboisho Conservancy Masai Mara, Kenya
Situated in southwest Kenya, Naboisho Conservancy is an absolute dream for wildlife enthusiasts, offering some of the best game viewing in East Africa. The region is renowned for having one of the highest concentrations of lions in the world – making a walking safari in the area even more of a thrilling adventure! Set within the conservancy, Naboisho Camp comprises just nine tented suites, offering an exclusive, intimate and elegant safari experience that balances the feeling of being in the heart of the wilderness, with the comfort of luxurious creature comforts. It is a welcome relief from the crowds of the Serengeti and Masai Mara and offers on-foot activities that are commonly not available in major national parks.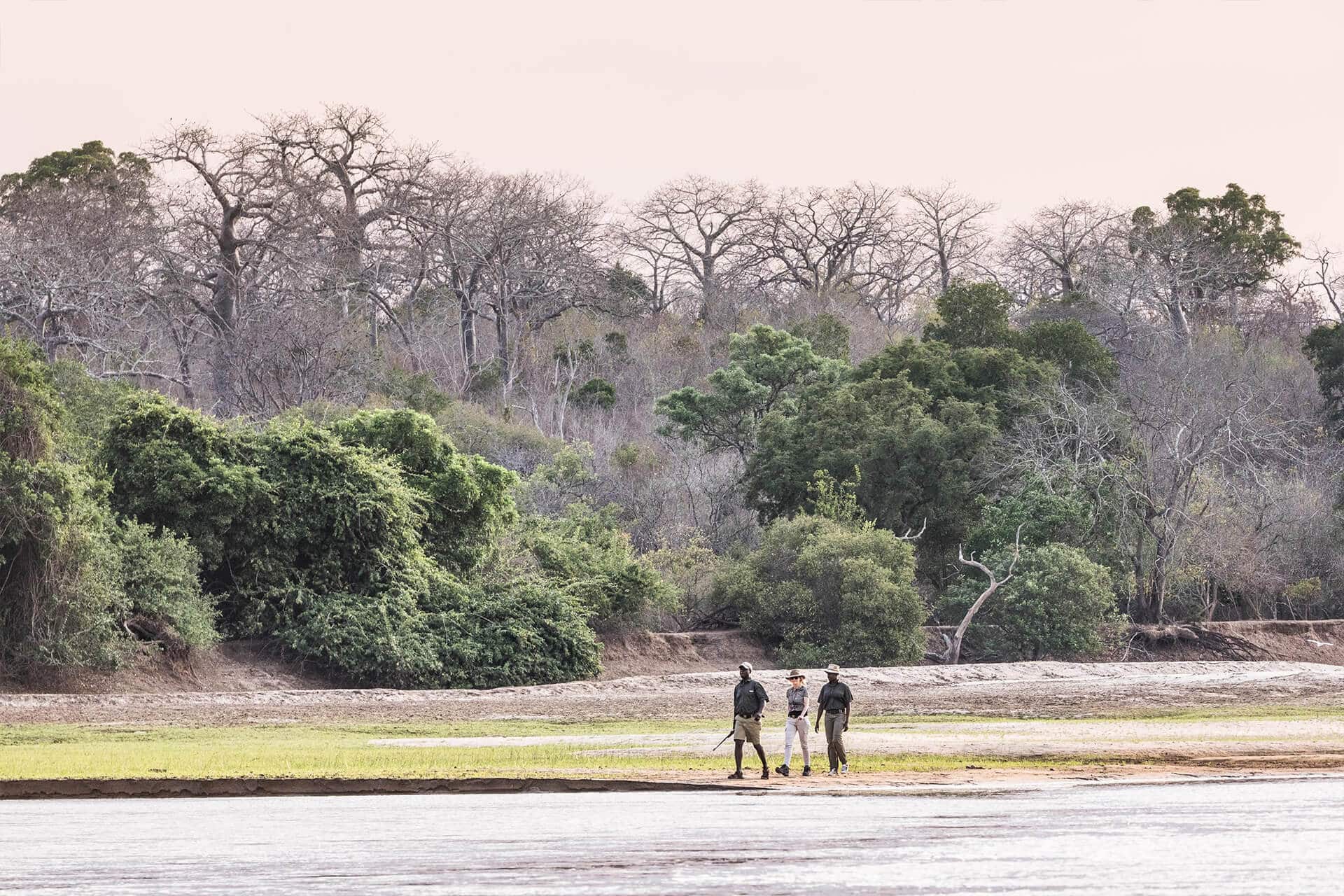 Selous Game Reserve, Tanzania
Selous Game Reserve in Tanzania is Africa's largest game reserve – nearly four times the size of the Serengeti – and is declared a World Heritage Site. The sheer size of this vast wilderness is difficult to comprehend and it is surprising that it remains relatively unknown. Home to huge herds of elephant and buffalo, as well as healthy populations of other wildlife, Selous is one of the few reserves in Tanzania that can be explored on foot. An ideal base for such an adventure is the beautiful Sand River Selous – perched on a rocky peninsula with grandiose views of the Rufiji River below. Comprising just eight open-fronted stone and thatch luxury chalets, this exclusive camp offers a selection of adventures, from exhilarating bush walks, fly camping and boat cruises on the Rufiji River.
Mana Pools, Zimbabwe
Mana Pools National Park is a UNESCO World Heritage Site, located in the northern region of Zimbabwe on the banks of the Zambezi River. It is one of the country's most remote parks, situated far away from towns or developments, and bustling with birdlife and wildlife. The park is best known for its incredible walking and canoe safaris with open plains turning into expansive lakes during the rainy season. Lying adjacent to Mana Pools, the Sapi Concession is home to Sapi Explorers Camp, unfenced and situated along the river where snorting hippos and crocodiles are found in abundance. Explore into the game-rich Mana Pools on foot with armed rangers, or paddle a canoe down the croc-infested river… if you dare.
Luxury Walking Safari Trips
Contact us, we are here every step of the way
See something you like? The luxury safaris showcased on our website are just a taste of what your unique African experience could look like. Tell us what you liked and we will craft a one-of-a-kind luxury safari, just for you!