Destinations
Tanzania safari trips
Tanzania is home to the great migration, Kilimanjaro, Ngorongoro crater and the Serengeti – proving
exactly why this destination is popular globally as a wildlife and safari must see.

Currency
TZS (Tanzanian Shilling)

Tanzania highlights
Experience the best of the bush on safari in Tanzania. Wildlife beyond compare, incredible summits in Kilimanjaro & Mount Meru, expansive savannah plains and crystal clear waters of the Indian Ocean combine to make Tanzania the stuff dreams are made of. Big 5 encounters abound throughout the National Parks of Tanzania while the diving opportunities along it's coast are diverse and enriching.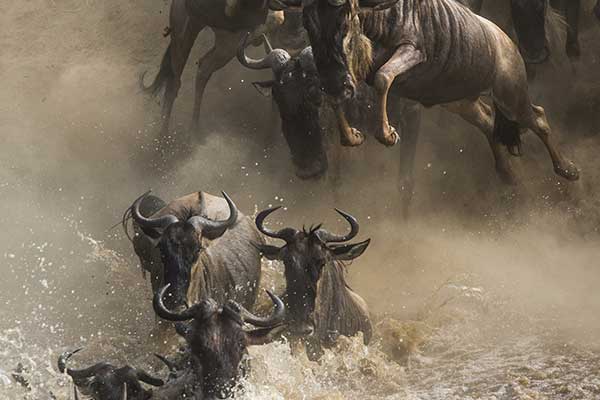 Great Migration
Tanzania is known as the home of the Great Migration. Although the migration enters into Kenya briefly, the majority of the great stampede takes place in Tanzania. The Serengeti is the most famous backdrop to this phenomenon and with the right guides that can get you into the right place at the right time, the experience can be unforgettable.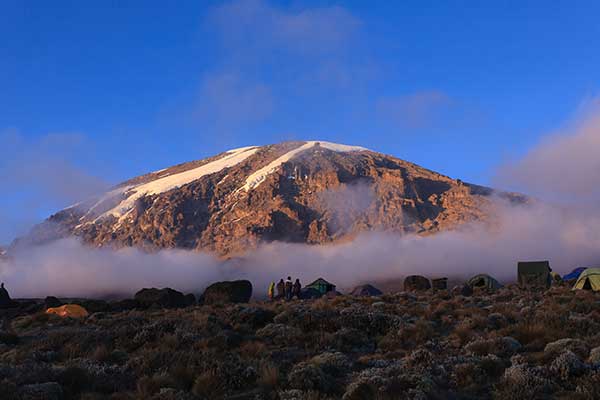 Kilimanjaro Safaris
There are 5 main type of Kilimanjaro Safaris that you can experience. A climbing safari to the summit of Kilimanjaro, the tallest mountain in Africa; a National Park safari that sees you experience incredible wildlife encounters against the intimidating backdrop of Kilimanjaro; mountain bike safaris see you ride along the foot of the mountain as well as bird safaris or hot air balloon safaris that equally provide new perspectives of old destinations.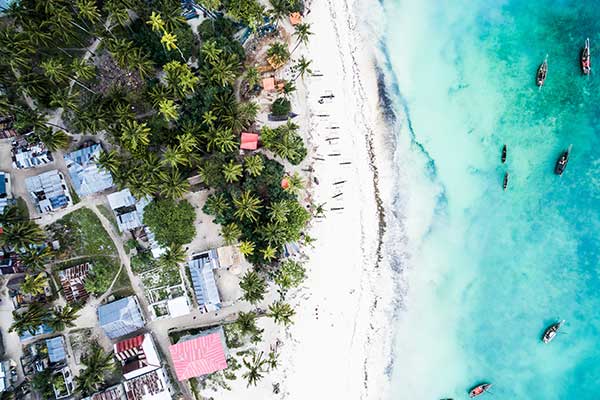 Tanzania's Coastline
Tanzania's tropical coastline boasts excellent diving opportunities as well as a range of thrilling water based activities to choose from. Combine your safari vacation with some down time along the coast and spend the last few days of your journey resting up before getting back home.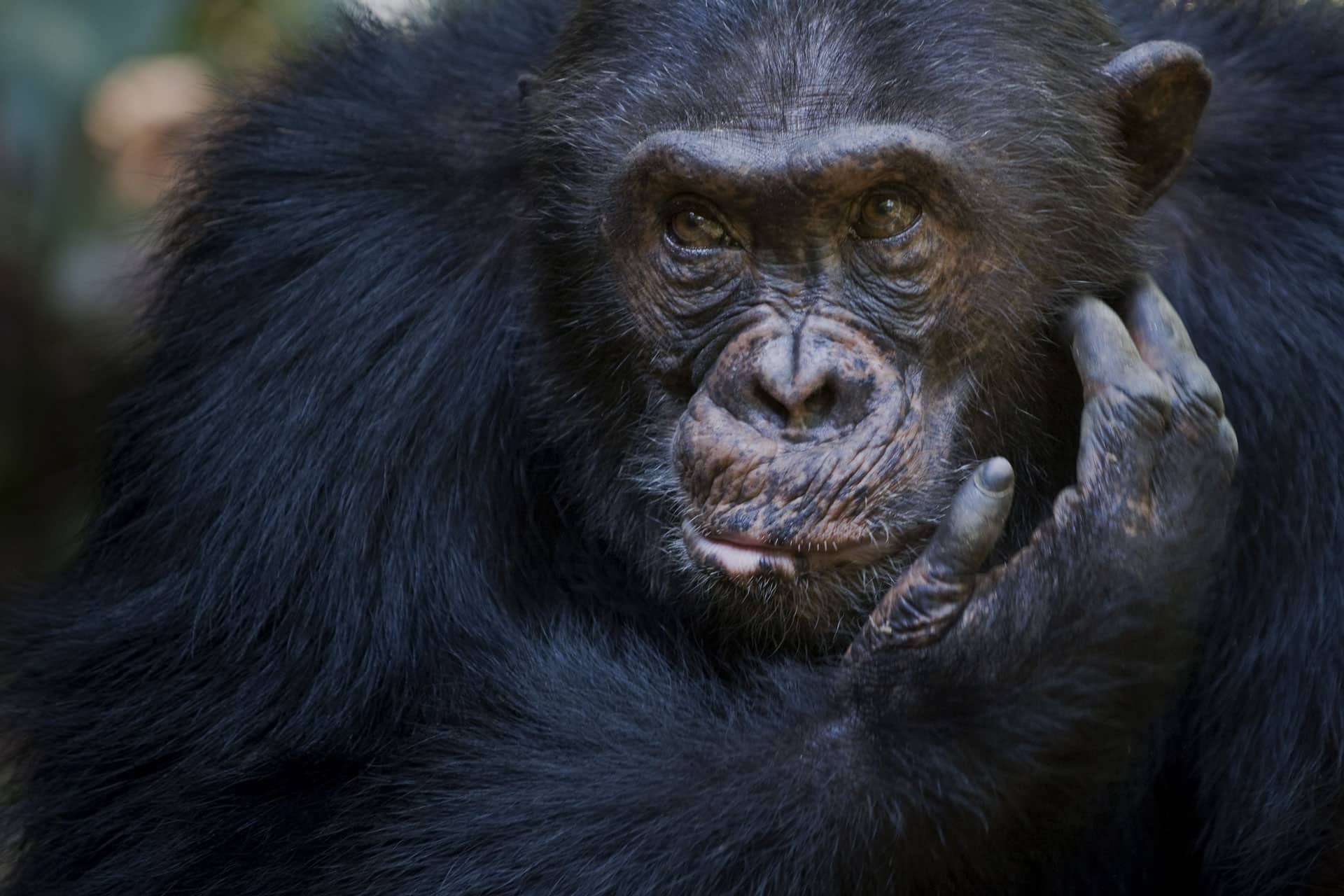 Mahale National Park
Venture off the beaten track and discover chimpanzees hiding in the rainforests of Mahale or Gombe Stream. Accessible only by boat over the waters of Lake Tanganyika, Mahale National Park presents you with incredible scenery of mountains cloaked in forests. Visit the Selous reserve and benefit from a highly exclusive safari in Africa's largest and mostly undiscovered game reserve.
What type of wildlife will we see?
Tanzania offers excellent wildlife experiences with countless big game sightings a daily occurrence. Thousands of wildebeest, zebra and gazelle are seen during migration season, while the endangered African wild dog is a Tanzanian gem. The best chimpanzee tracking in Africa is experienced in Gombe Stream and Mahale. Expect to see a spectrum of tropical fish as well as dolphins, turtles, whales and sharks when diving off the coast of Zanzibar.
Best time to go and why?
It is best to visit Tanzania during the dry season from June to October when the vegetation is less dense and animals gather around water sources.
When is high season?
From July to March the northern circuit parks are generally quite busy. Animals are easier to spot from July to October and calving season falls between January and February.
When is low season?
The southern and western safari circuits are very quiet between April and May, with some lodges closing for the season. The northern circuit still experiences a number of visitors at this time.
When is the best weather?
There is little to no rainfall from June to October. Animals are easy to spot amidst the sparse vegetation and you can enjoy clear skies.
Tanzania safari inspiration
Recommended luxury safari lodges in Tanzania