Experiences
Luxury Wellness Travel in Africa
Reboot your mind, body and soul
Sometimes, you just need a break. Africa's remote and wild spaces are fast becoming some of the world's most sought-after destinations to disconnect with digital screen and to reconnect with yourself and nature for wellness travel.
Our experience as luxury travel coordinators has long shown us the lasting benefits that travel has on the mind, body and soul of our clients. From guided yoga practices in Botswana's wilderness to farm-to-table dining on the foothills of the Ngorongoro Crater, there are an endless array of wellness experiences available that will help you press the reset button. 
Looking to add a wellness element to your African safari? Our LuxVenture® Designers can tailor a holistic wellness itinerary that suits your unique interests and have you return home feeling refreshed and inspired.
Wellness Travel Experiences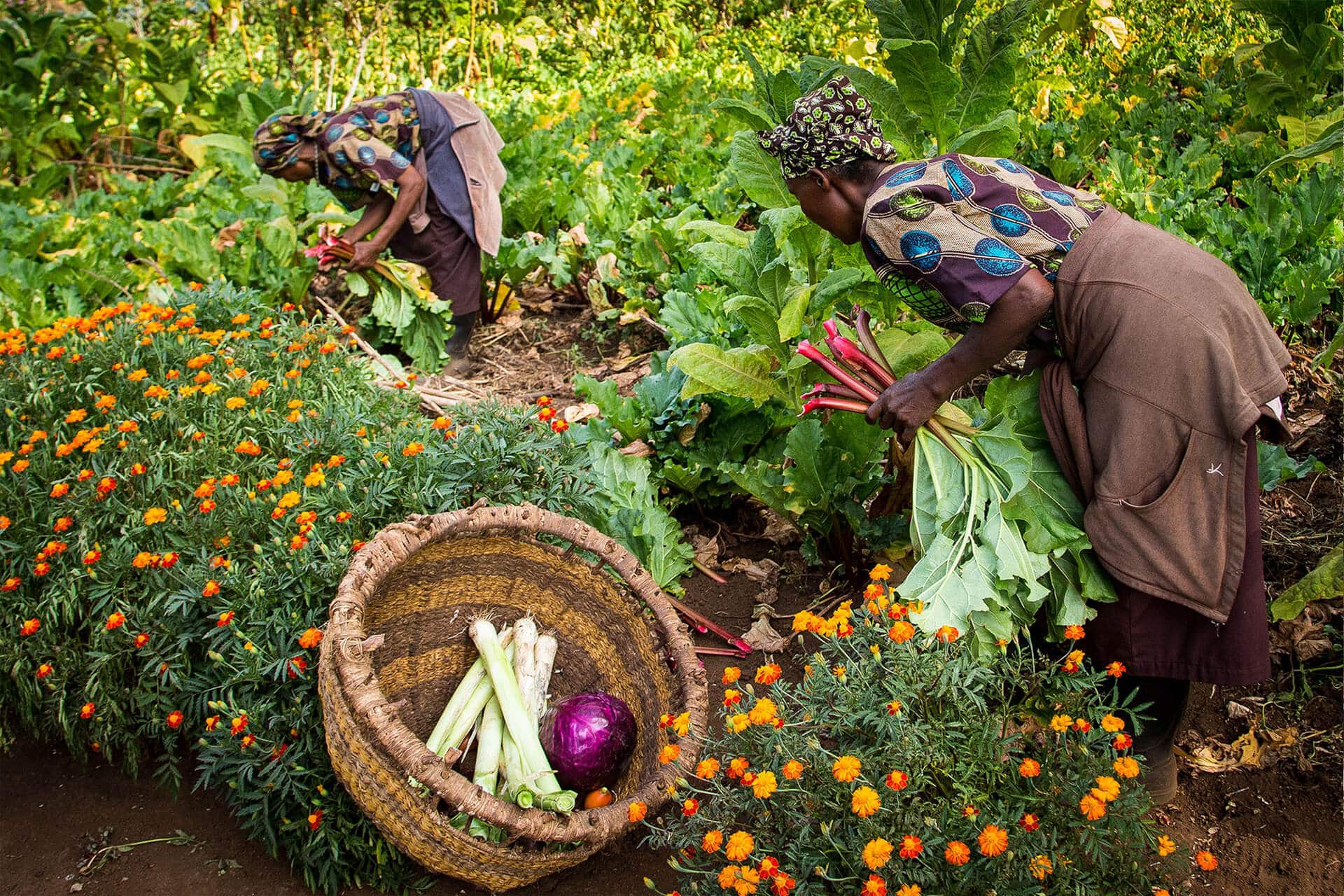 Farm-to-table Dining
For travelers with a keen interest in organic cuisine, there are a number of luxury safari lodges that grow their very own fresh produce – making mealtimes a true highlight. One such property is Gibb's Farm, a luxury lodge situated on a picturesque coffee estate on the forested slopes of the Ngorongoro Crater. The farm provides fresh produce, milk, coffee, eggs and meat for guests.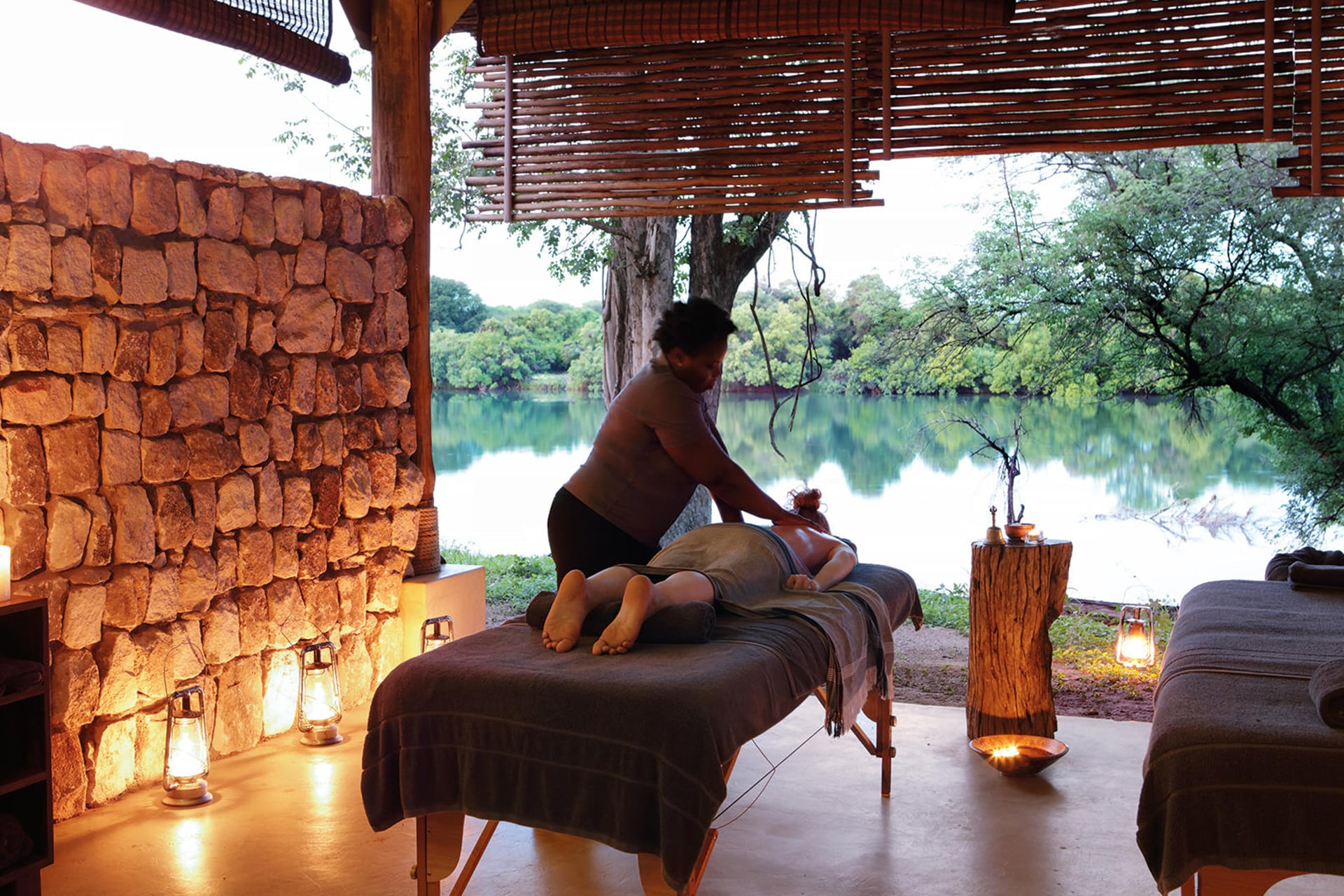 Luxury Bush Spas
The epitome of relaxation – a bush spa invites you to unwind with rejuvenating treatments while wildlife graze in the plains beyond. For a more traditional take on wellness travel, our LuxVenture® Designers can recommend lodges with world-class bush spas like Matetsi Victoria Falls – the perfect spot to reboot after an exhilarating day in the bush.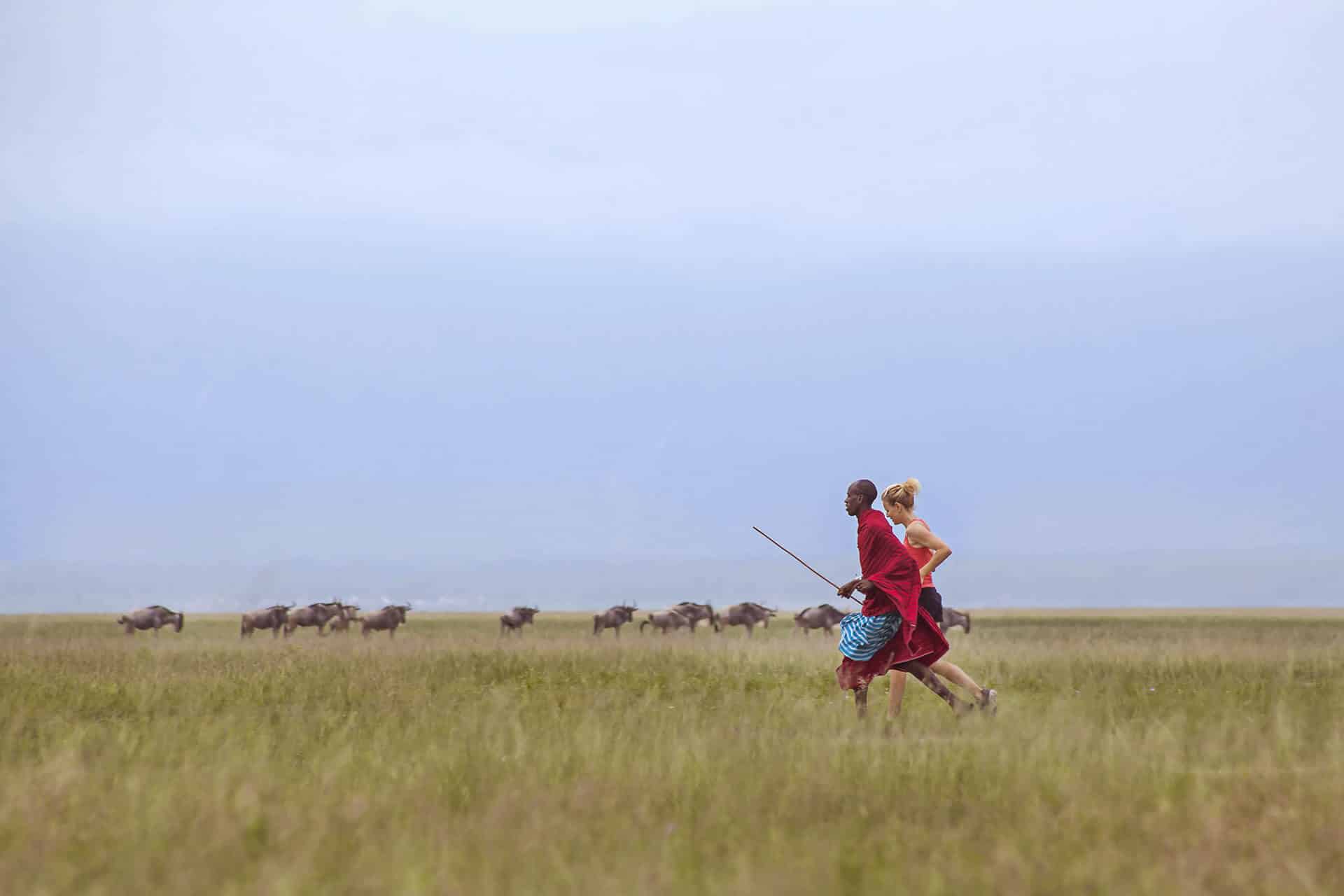 Active Breaks
From gorilla trekking in Volcanoes National Park to guided runs alongside Masaai warriors at Chem Chem Safari, our LuxVenture® Designers can design a one-of-a-kind active holiday that is sure to get your blood pumping. For guests looking to stick to their workout routine while traveling, we can recommend several luxury lodges and hotels with state-of-the-art wellness studios to include in your itinerary.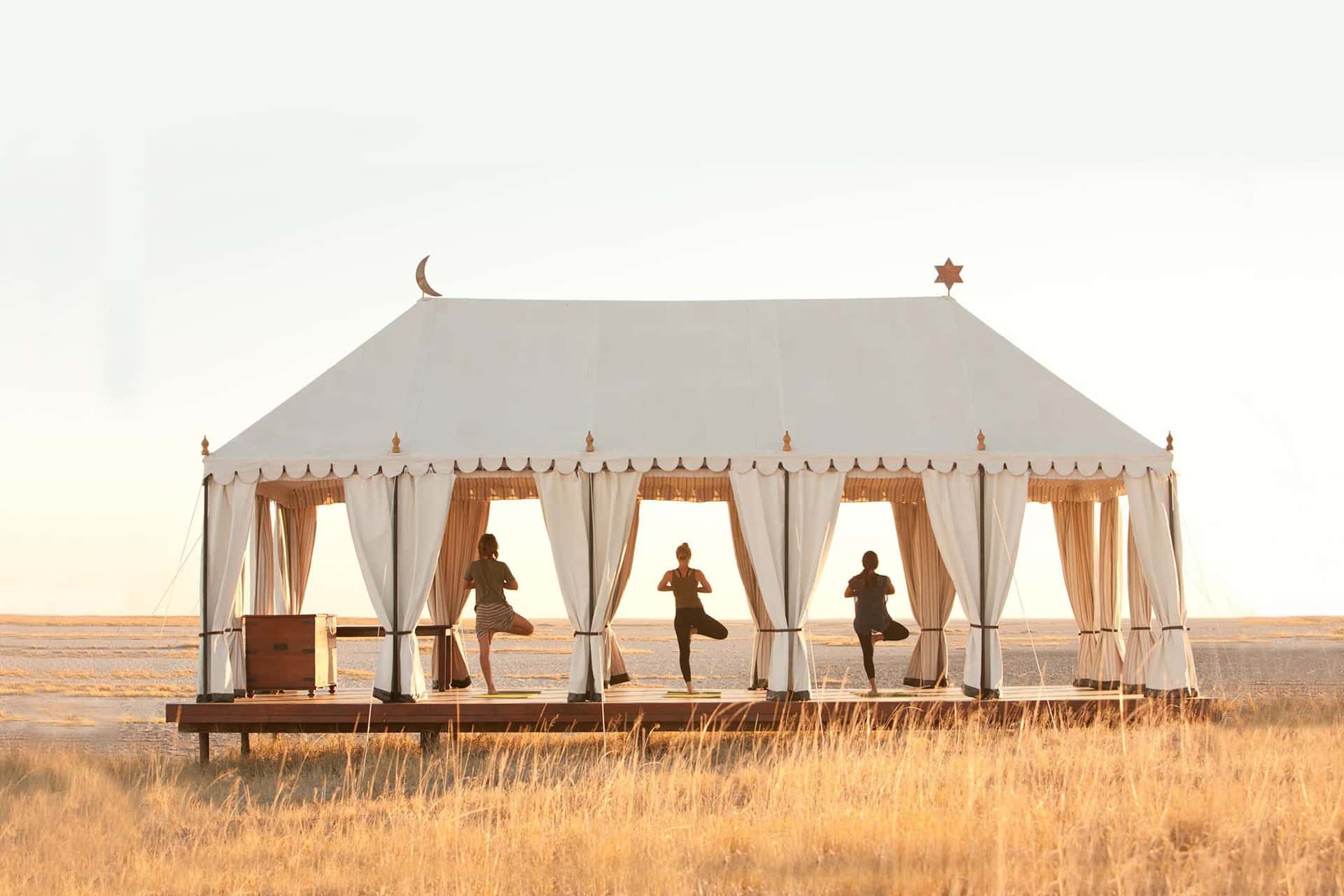 Mindful Retreats
There are a number of lodges that now offer expertly guided yoga practices in a dedicated studio overlooking the pristine African wilderness. Located on the Makgadikgadi Salt Pans, San Camp invites guests to marvel at the serenity of silence with a yoga practice in the dedicated yoga tent and pool pavilion.
Luxury Wellness Safari Trips
Wellness Travel Inspiration
Contact us, we are here every step of the way for any wellness travel itinerary
See something you like? The luxury safaris showcased on our website are just a taste of what your unique African experience could look like. Tell us what you liked and we will craft a one-of-a-kind luxury safari, just for you!