Experiences
Photographic Safaris in Africa
Capture safari memories during photographic safaris
Everyone who comes to Africa and experiences her magic wants to capture the memories and take them home to revisit and cherish forever. Coupled with its pristine diverse landscapes, vibrant local cultures, and extraordinary wildlife, Africa serves as the perfect backdrop for both professional and aspiring photographers alike for photographic safaris.
A safari in the heart of Africa's most untamed wilderness is a photographer's dream, unparalleled to anywhere else in the world. Specialist photographic safaris around the continent have been designed and tailored for all levels of expertise to capture the unique landscape and wildlife of a specific destination, and to create unforgettable stories through their lenses. 
Whether you're interested in perfecting your art or learning a new skill, the LuxVenture® Designers at Ker & Downey® Africa can help design the perfect photographic safari that fits your skill set and interests.
Top recommended destinations for photographic safaris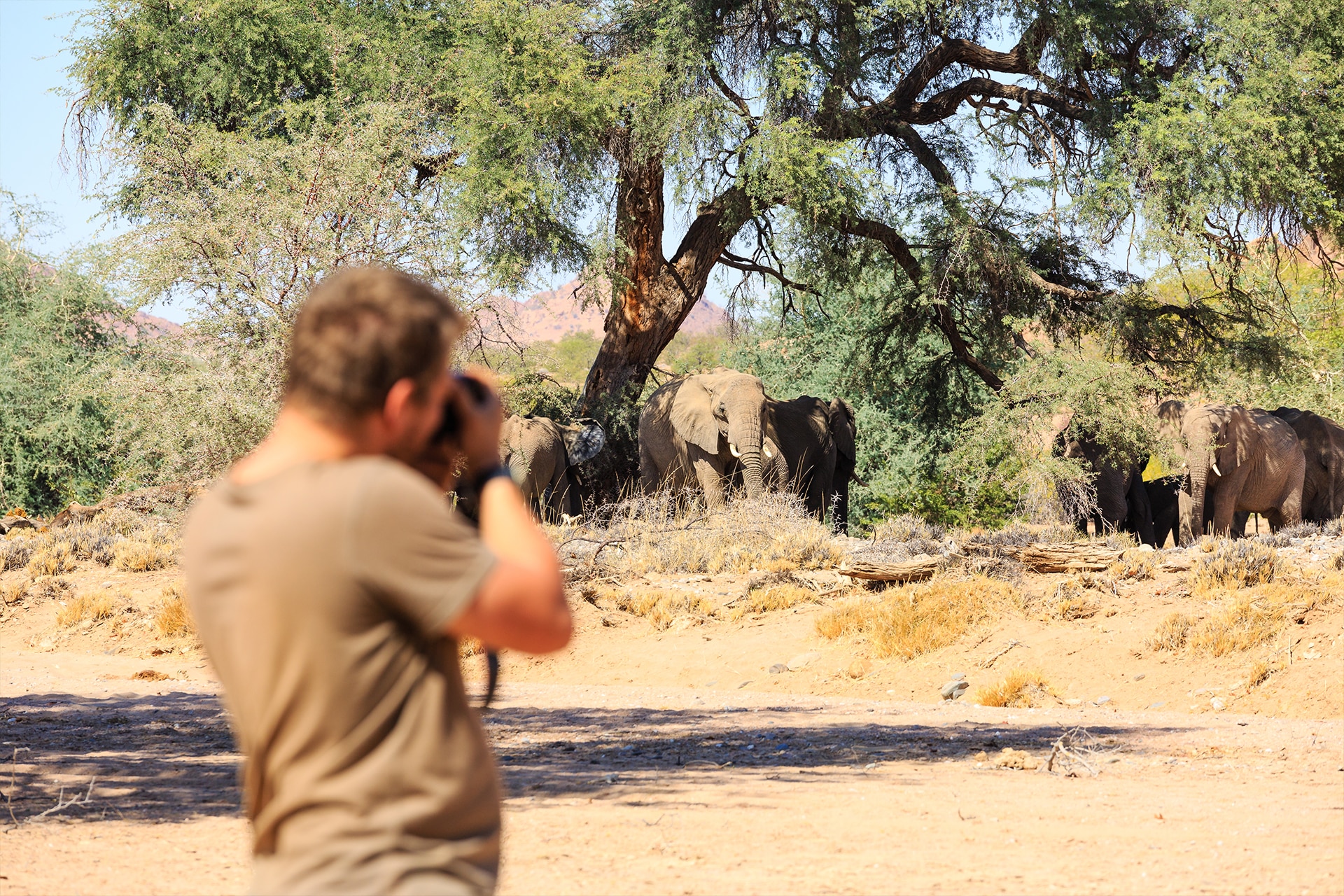 South Africa
South Africa has a rich tapestry of landscapes and an abundance of wildlife, including The Big 5. From the golden, light soaked savannahs of the Kruger National Park to the haunting plains of the Kalahari, there is something to suit everyone's eye. &Beyond Ngala Private Game Reserve offers tailored safaris for nature photography enthusiasts that are specially designed with expert guides who will use their extensive knowledge of the bush to get you the shot of a lifetime. Private, fully-equipped photographic safari vehicles, fitted with state-of-the-art camera mounts are available, as well as expert advice on shutter speed, lenses, filters, angles, lighting and so much more.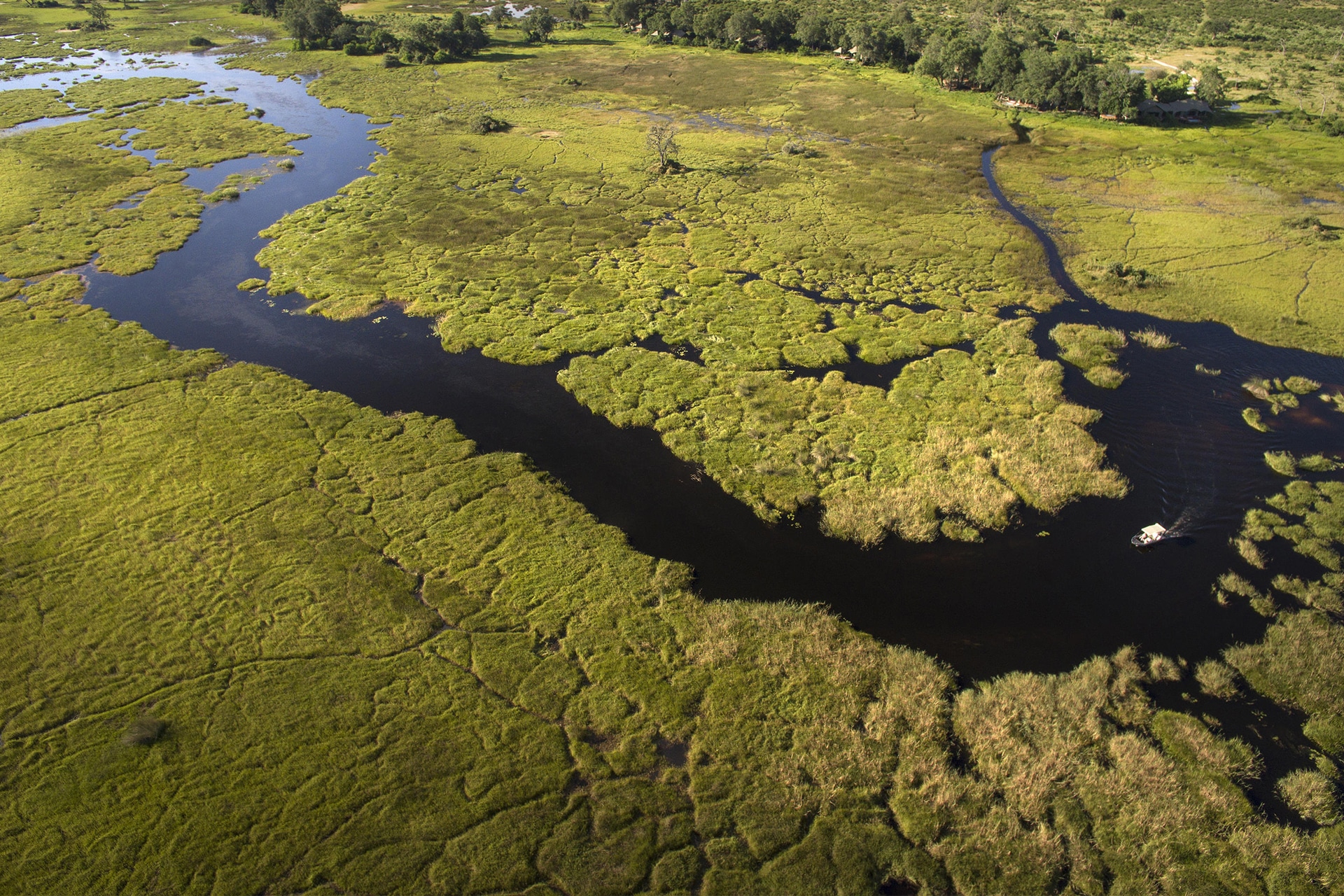 Botswana
To those who like to get off the beaten track, a dynamic experience awaits in Botswana. The Okavango Delta boasts incredible vistas and a huge range of wildlife, making it an ideal destination for photographers looking to capture real magic. Located in the heart of the Delta, Duba Plains offers extraordinary wildlife encounters and the equipment to capture them! Each tent at Duba Plains comes with a Canon camera and a variety of lenses to use on the specialist photographic boats and 4x4s on safari. The Wild Studio Photography program is also offered for those who wish to improve their nature photography skills.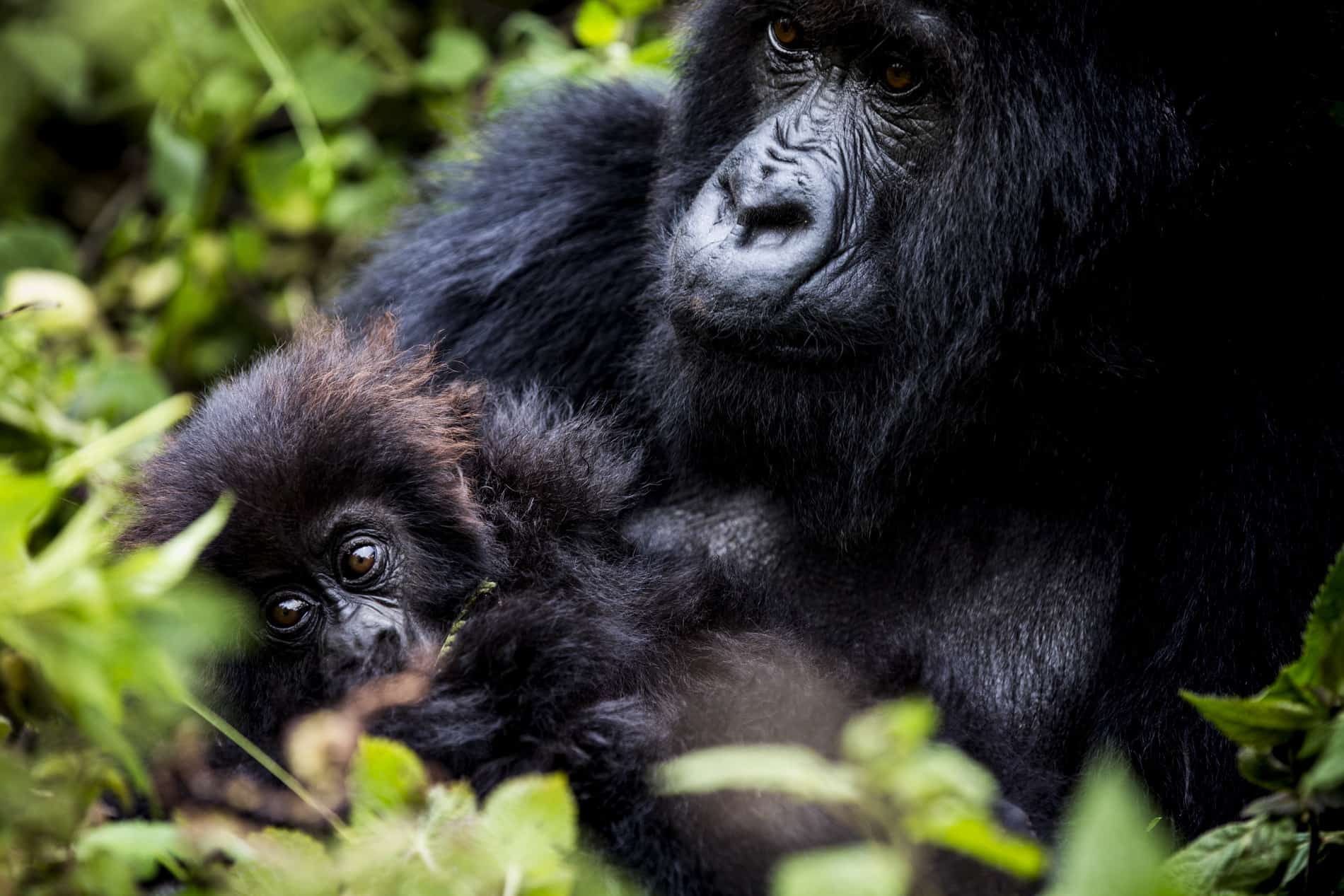 Rwanda
Rwanda is a country of ever-changing landscapes ranging from rocky mountains, to dense green rainforests and expansive savannah plains. The highlight of any trip to the country is undoubtedly the exhilarating trek through Volcanoes National Park to see the indigenous mountain gorillas. At Bisate Lodge, guests will receive the ultimate photographic partner to accompany them on their challenging adventure – the Olympus Tough! An ultra-durable camera ideal for adventure travel, and the unpredictability of the rainforest weather. The camera is really great in low light, which is key to capturing the majestic gorillas in their natural habitat. Expert guides are also available to give you the tips you need to capture the shot of a lifetime.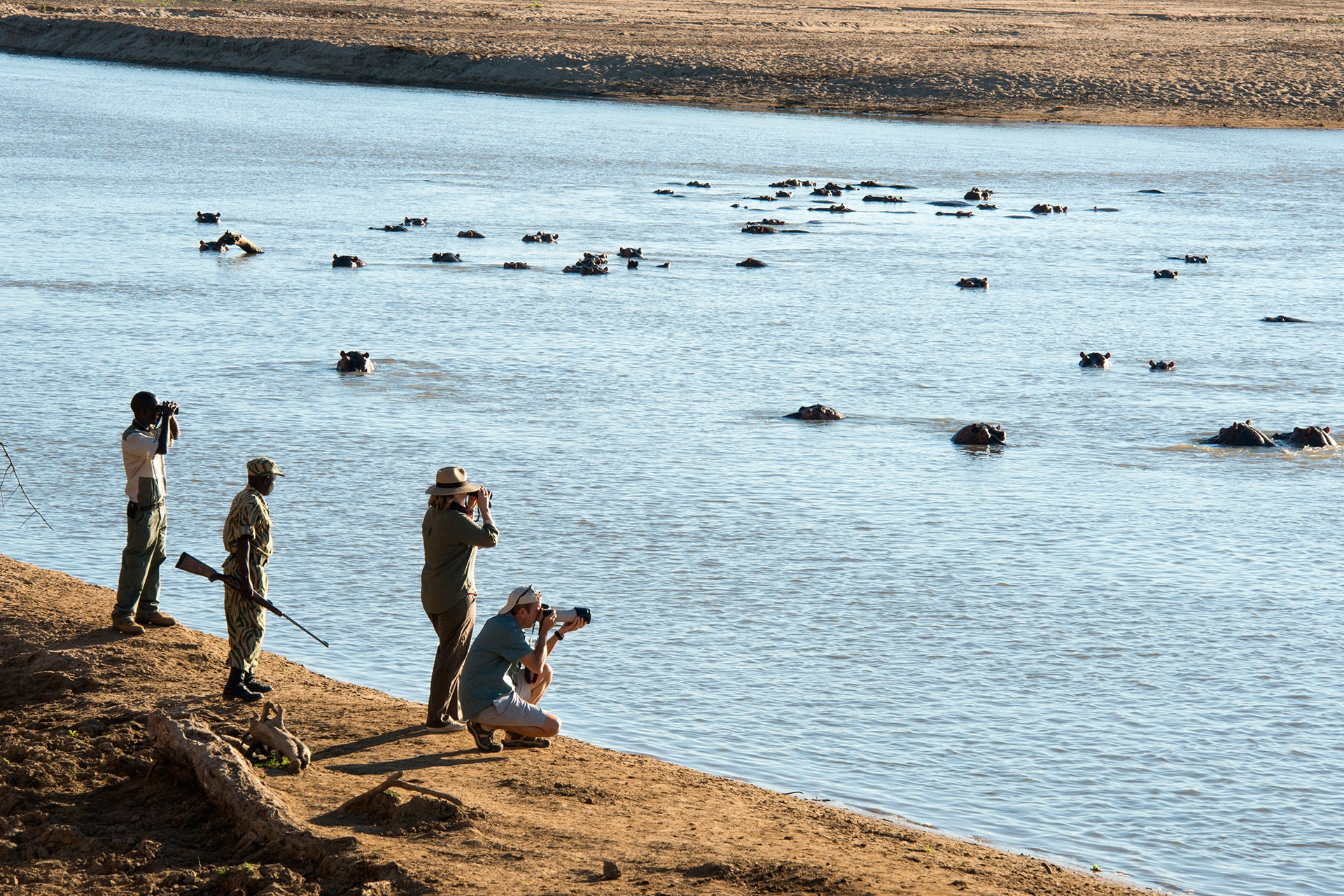 Zambia
Zambia has world class walking safaris, allowing you to get deeper into the bush and closer to the wildlife, allowing you access to unusual angles and amazing picture opportunities. Sitting on the banks of the Luangwa River, the intimate Nkwali Camp offers exceptional game viewing and is a favorite with photographers. The lodge offers a unique opportunity for guests to learn from renowned nature photographer, David Rogers, in a specialised photographic workshop. Not only will Rogers give advice, and help you analyse your wildlife photography results, he will also assist with landscapes, macro work, birds, insects, and people.
Namibia
Namibia is the land of a thousand landscapes. From rolling desert plains, craggy mountains, and iconic red dunes, to its rugged coastlines and inky star-studded skies, it is a photographer's paradise. Located in the heart of Namibia's strikingly beautiful NamibRand Nature Reserve, Kwessi Dunes comprises 12 luxury canvas chalets, each with a separate 'stargazer' room, completely open to the sky. The NamibRand  is Africa's first designated International Dark Sky Reserve meaning it's one of the least light-polluted areas in the world. The stargazing and photographic opportunities here are truly out of this world and some of the best on the planet. 
Luxury Photographic Safari Trips
Contact us, we are here every step of the way for any photographic safaris
See something you like? The luxury safaris showcased on our website are just a taste of what your unique African experience could look like. Tell us what you liked and we will craft a one-of-a-kind luxury safari, just for you!